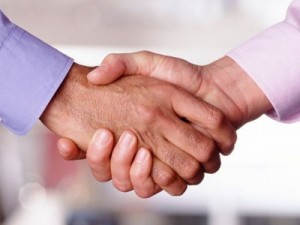 There are a lot of big online retailers and it may feel impossible to compete against them, but you can! You don't do it with trying to have a bidding war with PPC's or spend a lot of money outsourcing services, because you can never compete with your money against their money, you need to be more creative and customer service oriented in order to succeed.
Know Your Customers
Make sure that you know your customers and know what they are buying and why. It is easy to perform a survey after someone purchases from you. Ask them why they purchased from you, what else would they buy from you, were your prices competitive?
Get as much invaluable information that you can from your customers. This will really help you with deciding to offer different products, change prices, make adjustments to your site and more.
Large companies have extensive data that they collect on what people are buying, but they may not know why or why they chose to purchase with them. When is the last time Amazon sent you a survey? Or Wal-Mart? As a small business, you can place more attention on your customers because you don't have employees and extensive overhead to manage.
Some people are more willing to offer their opinion than others, so if you don't get the amount of responses that you want, then you can offer them a discount or a coupon for your site after they answer. Many people need incentive in order to go above and beyond, and a store discount will only make them come back and buy something else from you.