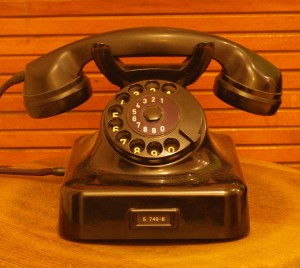 Being available for your customers questions is very important. Many small business owners don't have a phone number on their website and prefer email support. This is a mistake, as many customers want the assurance they can call if they have any questions or problems ordering or questions about their order.
In order to compete with big online retailers, you must be able to provide the same level of support (if not more) to your customers. This will help them trust you.
RingCentral is a great provider for toll free numbers for your site. They are low cost, and you can setup different extensions, as well as route the toll free number to ring to any phone where you are located.
Make sure that your email address is available on the site in different locations or if you have one main email address that you want customers to use, you can post that near your phone number.
Always provide an About Us page. Simply provide your business story or why you are selling the products that you chose if they have meaning to you, or if you are solving a problem for customers. This will help your customers understand that there is someone real there on the other end of the order.
There is also social communication. If you create a Facebook Page for your business, or a Twitter account, place those where people can find them and like them or follow you. Then make sure to check those areas for customer questions.
Another way for communication is a chat on your site. However, for a small business, this is probably not feasible because it will be offline most of the time if you still hold a full time job. So you can avoid offering this, if you cannot give it at least 8 hours a day where you can check to see if anyone asks something.
Having all of this open and available communication with your customers is very important for competing with big online retailers. Big online retailers are available for their customers, so you should be as well.