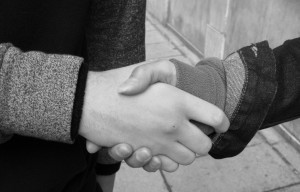 Here at WorldwideBrands.com, we are all about working directly with the suppliers. Many don't understand why this is so beneficial! This post will explain that a little bit as well as give some tips on how to have a good wholesale supplier relationship.
When you have a great direct relationship with your supplier, you become privy to extra special care. Better prices, good terms, potential buybacks and better communication. So it is worth your time to get to know your suppliers.
Your suppliers are the life blood of your online retail store. If they weren't there to supply products or drop ship products for you in a reasonable time frame, then you wouldn't have a business!
So how to get that good relationship? Here are some tips….
1. Become Friends
Everyone wants to enjoy what they are doing and who they work with. Your wholesale suppliers, vendors and service providers are no exception. You have to work with these people quite often to ensure that everything is working properly. So don't be rude, open up a little and listen. You could end up with a long lasting fantastic friendship, and everyone knows that a good friend will do extra things for their friend. So with a good starting and lasting relationship with your supplier will mean faster response times and maybe even give you access to things that no other retailer gets.
2. Pay Attention to the Supplier's Requests
If the supplier wants you to order from them, contact them and pay them in certain ways, comply with that! It's that simple. If they want you to order through their wholesale portal, you should do that. If they want you to email the orders, then that's how you submit the orders. Going against what they want, will throw a wrench in their process, and cause delays for everyone involved. So pay attention.
3. Pay on Time
Not paying your bills on time is always careless, but when it comes to your supplier, they may re-think about working with you. If you don't pay on time, or your payments decline often, the supplier can drop your re-seller account at any moment. They reserve the right to do that. So pay on time, and don't get into that type of mess.
4. You're Not the Only One
Most Wholesale Suppliers have many retailers selling for them. So keep in mind that you aren't the only one who works with them. Patience is a virtue.
5. Don't Play the Blame Game
Like with every business, there will always problems. Everyone makes mistakes, that is human nature. Blaming and complaining will not get you anywhere fast nor help the situation. Instead, work with them to try to find a solution.
For example, say that you ordered a product from a supplier because it sold, and the supplier immediately told you that the item was out of stock. Oh no! Your customer is waiting for that product! Don't blame the supplier and get into a bout with them. It's easy to rectify this situation.
First, ask when they will get more in stock. Then contact your customer, and explain that unfortunately you are out of stock on this particular item, but you will have access to more in X number of days or weeks. Then see if the customer would like to wait and you will expedite the shipping at no extra cost or perhaps you can suggest other items that are similar instead. If the customer wants to wait, then contact your supplier and tell them that your customer would like to wait for them to get the products back in stock and request if they will expedite the shipping to this customer and you will pay the extra shipping cost.
Being professional and friendly about the situation will make a mark on the supplier (as well as your customer), and in the future, they will remember how you treat them.
So remember, you get what you give. So always be professional.