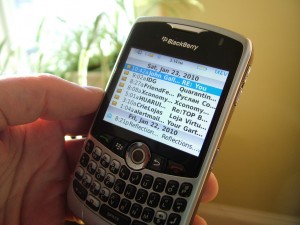 Communicating with your customers and potential customers is important. You do this to keep your business in front of them so they don't forget about you.
As a small business owner, you can't afford commercials on TV or big billboards across the country, but you do have email & social media.
Have a new product? Tweet, Facebook and email about it! Another great thing you can do about a new product is take a video of it and post it on YouTube, so you can then post it on your website. That will get the customers coming back to your site to check out your newest products and while there, maybe they will browse and buy. 🙂
If you don't have new products regularly, then you can always communicate about other things. With a niche site, you can do all of this more easily, because you can talk about the benefits of the products, explain what people can do with the products and offer tips and advice.
Have a site where you sell pet products? Then talk about cute puppies and kittens or comment on the latest TV show that features pets. Not only do you want to promote your business through social media, but it is important to also be SOCIAL and build a good rapport with customers.
There are so many things you can talk about and there are also services that you can setup a lot of Tweets and Facebook Posts and schedule them out so you aren't updating your status and tweeting all day long. For a suggestion, we use SocialOomph.com
Newsletters are another great way to talk to your customers and providing them a simple signup on your site will help boost your communication as well as your traffic. So get talking!