Creating a beautiful, easy to navigate online retail store is a way to get sales and keep customers coming back to you. Over the course of the next 7 weeks I will talk about the 7 Deadly Sins of site design that many new online retailers forget about or commit these sins without thinking about it. Don't just do things to your site that you like, because there may be too many people that don't like your favorite choices. You have to have a site design that appeals to a larger crowd.
Below is Sin #6. To see Sin's #1 though #5 go here; http://www.worldwidebrands.com/blog/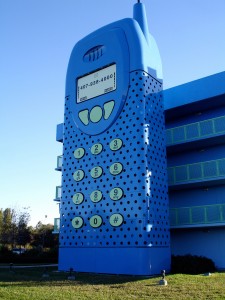 Deadly Sin #6: Forgetting about Mobile Shoppers
Many shoppers want to use their smartphones or tablets to shop online. But many online stores aren't smartphone or tablet compatible.
Millions of people using their mobile devices and even more or turning to shopping with their smartphones or tablets. According to eMarketer, mobile shopping will get at least 15% share on online retail sales, and estimate 24% by 2016. So make sure that your site is small screen friendly, or get a mobile site specifically for your mobile shoppers.
Large online stores, like Amazon, create shopping apps for smartphones and tablets, but it probably isn't feasible for a small business owner to have an app, the development costs can be quite high if you cannot do it yourself.
So as a small business owner, what do you do? Optimize your site for starters! A faster website will load more quickly, not just on computers, but on mobile devices as well. Mobile device shoppers are much more sensitive to page speed than computer shoppers. Google has PageSpeed Insights, that will give you suggestions on what you can do to make your store load and operate faster.
Optimizing your images is very important as well. Online stores have A LOT of images on them to show the product off. So un-optimized images will load much slower. Having optimized images will allow you have larger pictures on your site as well. There are free tools you can find online for optimizing and compressing images. Just do a Google search for; Free Image Optimizer. I can't make any recommendations of which free tool to use, as we use our Photoshop program to optimize images for the web. But look around and try a few out to see which one brings you the best quality at the smallest file size.
There are mobile website builders out there, but a lot of specific mobile sites are seriously lacking still. Hardly any graphics and the navigation seems a little "weird" compared to clicking on a computer with a mouse to navigate. Me personally, I like to click on the Full Site link on these mobile sites to get to the actual website as I would see it on my computer. I know other smartphone users that do the same, because these mobile sites just aren't pretty or flashy enough to keep our attention. So keep that in mind!
Optimizing your stores images and getting your PageSpeed Insights and correcting those issues, will greatly help your store load better on mobile devices anyway. So do as much as you can to tap into the rising eCommerce mobile market!