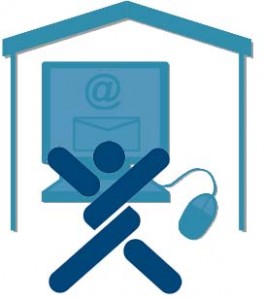 The more professional a Wholesaler thinks you are, the more anxious they will be to deal with you.
We were accidentally sent an email by someone who is a Member of our WBI Certified Wholesale Directory recently. The sender thought he was emailing one of the Suppliers we list. Instead, somehow, he managed to email us.
He was trying to email the Wholesale Supplier to ask for a Retail Account setup, so that he could do business with them through his ECommerce site.
When I saw the email, I cringed. I knew that this person was going to have a great deal of trouble communicating with Wholesale Suppliers, and possibly even causing them to decide not to deal with him at all.
The email went like this:
i want to sel the porduct's you have. send me catalogs i need tohave all your pricestoo. i am making a ebay store to sell lots of product's i am not working because of downsizing i have to make money right now
TR
Now, if YOU were an Account Representative at a Wholesale Supply company, and you got an email like this, what would YOUR first impulse be? Yep. DELETE!
We aren't Account Reps for a Wholesale Supply company, so we took the time to send this person back an email gently suggesting some serious corrections. We never got a reply, so we can't say whether or not he took our advice.
Most people don't send emails that are THAT bad, but everybody needs to consider that an Account Request Email is the first impression you are making on a Supplier that you may want very much to work with. You need to make a good impression, or you may never get a second chance!
So, let's take this email apart and look at what's wrong with it, and then we'll talk about how to construct an effective Account Request Email.
1. You can't tell by looking at the email text above, but this email came to me from a FREE Email Service. That, right there, is not a good start. People in business know that free email services like Hotmail, Yahoo, and all the others are FREE. Those services might be great for personal use, but for Heaven's Sake, if you are going to be in business, PLEASE get yourself a Domain Name that reflects your BUSINESS name, and gives you the ability to have Email Addresses with it. When you send a business email from a free email service, it makes you look like a small-time operator to the business you're emailing.
2. There was NOTHING in the Subject line of the email received. Subject lines exist for a reason and should be used, especially in a business email. He should have put "Retail Account Request" in the Subject line of the Email. A Wholesale Account Rep loves to get emails that have subject lines like that. It means more potential business for them, and they are sure to open the email!
3. There are very obvious spelling errors in the email. Hey, not everybody is a good speller. That's fine. But Email programs have spell checkers! If you know your spelling isn't that great, use the spell checker!
4. There is absolutely no capitalization and very little punctuation in the email. Capitalization is a necessary function of communicating in the English, or in any other language. This is an Account Request Email, not an online chat session! This person needs to remember that sentences start with capital letters and end with periods, especially in business communications!
5. There are words that are run together in the email, with no spaces in between. That smacks of pure carelessness and indifference, and is a great way to make a very bad impression on a potential business contact.
6. The email is a DEMAND, not a REQUEST. "send me catalogs", instead of "Please send me catalogs". When you're making a first contact with a Wholesale Supplier that you want to work with, remember that YOU are the one at a disadvantage. Wholesale Suppliers generally have plenty of Retailers to work with, especially smaller retailers. If you contact them for the first time and DEMAND that they do something for you, they're going to chuckle, and delete your email.
7. The email gets into the person's personal situation. "i am not working because of downsizing". As compelling as your life story or personal circumstances might be, or as much as you might need to earn money right now, a Wholesale Account Rep frankly doesn't care when you first contact them. You may get to know them well later, and exchange stories about fishing or baseball or the grand kids for years to come. When you first contact them, though, they really have no interest, and it actually crosses a personal comfort line that most people draw in their minds as to how much they want to know about someone they've never met or spoken with before. So, NO personal circumstances unless they are completely relevant. If you are visually impaired, for example, THAT would be an acceptable thing to mention, since you might need to ask if they can send you pricing information with large lettering. However, they don't want to know a thing about your current work situation, your brother loaning you money to help you start your business, or the last time you had to go to the Doctor for your Lumbago.
8. There was no Salutation in the email, and no real signature. When you write a letter to someone, you say "Hello", or "Dear Josephina". You don't just start spewing words. When you're done with your letter, you say "Thank You", and then you identify yourself with your full name. In a business email, you also include the name of your business and your email address.
Okay, we've dumped on this poor guy long enough. Let's give you an example of an Account Request Email format that typically has had a great deal of success over the years.
(EMAIL SUBJECT LINE:) Retail Account Request
Hello;
My name is John Doe, of Doe Retail Enterprises, Inc., in Orlando, Florida. I found your company listed in Worldwide Brands' Light Bulk Wholesale Directory, and am interested in setting up a Retail Account with you.
Please let me know what information and qualifications you require from me, and I will be happy to return them immediately.
Thank You
John Doe
Doe Retail Enterprises, Inc
john@doeretail.com
There. That's IT. Nothing more is needed, unless you already know something about the Wholesaler and what they will require of you. Short, sweet, to the point, and professional. Capitalized, punctuated, beginning with a Salutation, ending with a signature and business information, and NOT sent from a free email account. :o)
Once again, use a spell checker. If you know your grammar isn't all that great, that's OK. Have somebody you know who writes well check it over for you.
First contacts with potential business partners are very important, and it doesn't take much to make the first impression a good one!