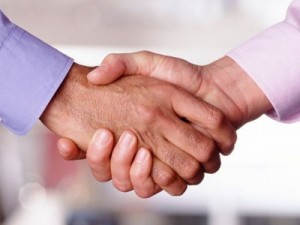 When you're out there looking for Wholesalers to provide you with products for your Auctions or Online Store, there are times when they need to know that you are an Online Business versus a brick-and-mortar retail store, and times when it doesn't matter.
For example, when you're contacting companies through our Worldwide Brands Certified Wholesalers Directory, it doesn't matter. You don't have to tell those companies that you are on Online Seller only. They already know that. They would not be in our Directory if they didn't!
What do you do, though, when you're contacting companies on your own to find specific products at Wholesale? Many times you're going to find that wholesale companies do not like to set up Retail Accounts for those of us who sell exclusively online.
Why? Well, look at it from their point of view. Most online sellers are fairly new to the whole world of wholesale. Wholesale Suppliers know that they are going to have to spend extra time and effort helping those sellers along, and introducing them to new concepts. There is also the fact that many people start online businesses based on bad information, or start them half-heartedly without putting in a lot of effort. That means that those people are likely to set up Accounts with Wholesalers, and then never follow though and buy anything.
Those things add up to what most Wholesale Suppliers consider wasted time. No business likes to waste it's time, and unfortunately that's the reputation that small online sellers have earned in the view of most Wholesale Suppliers. It is certainly not deserved; there are many of us out here who are working very hard to market products online successfully. But, because of the many scam artists who sell people Internet Business Packages that don't work well, and because of those people who are half-hearted about their businesses online, all the rest of us pay the price in the eyes of the Wholesale Supplier. By and large, they consider small home-based online sellers to be a potential waste of their time.
So, there are some people who say you should not even tell a Wholesale Supplier that you are a Home-based Online Business, and some who say you should tell them.
What's the right thing to do? Well, it's somewhere in the middle, as most things in life are. :o)
When you're talking to a Wholesale Supplier about Drop Shipping, they will most likely ask you if you are an online seller only. They'll probably have a place on their Account Application that will ask for your web site URL.
In other words, it's probably best to be upfront with a Drop Shipper about the fact that you are a business based entirely online.
It's a little different when dealing with Bulk Wholesalers. In the Light Bulk Wholesale section of our Directory, the Suppliers ARE all willing to work with Home-based Online Businesses, so there's no question there.
When you're looking for Bulk Wholesale Suppliers on your own, though, you really don't have to volunteer that information upfront, unless you're asked.
In this situation, you are going to buy products in bulk. Most of the time it doesn't really matter to the Wholesale Supplier how and where you sell those products, because they're going to deliver a case or pallet or truckload to you, and they're done. That's all the involvement they need to have in your business, aside from the normal course of customer service. If you volunteer the fact that you are an online only seller without being asked, you're giving out information that you don't need to give out. That information may just cause your Account Rep to decide that you could be a small business that never places an order after getting your Account. That, in turn, could affect whether they give you an Account at all.
If they do ask, tell them. If they don't, leave it alone.
Never be dishonest with a Supplier about this (or any other!) issue, though. If they don't want to work with Home-based Online Businesses, and you tell them you're not one when you really are, they will find out eventually and probably shut down your Account. It's not worth the wasted time and effort!
Tags: drop ship products, drop shipper, drop shippers, drop shipping, dropship, dropshipper, dropshippers, dropshipping, home based business, online business, online retail, online retailer, online retailers, retail wholesale, selling online, selling products online, wholesale, wholesale drop shippers, world wide brands, worldwide brands, Worldwide Brands Inc