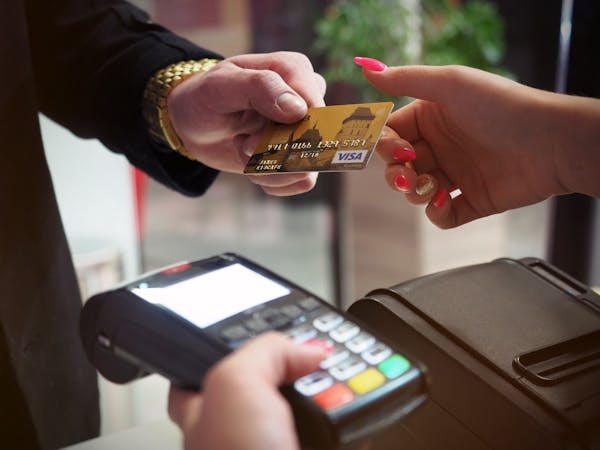 Before purchasing with you, buyers must perceive that your business is legitimate and real. But establishing customer relations takes time. And if they don't feel comfortable buying from you, you'll never get a chance to develop those relationships in the first place!
Image is Everything
Here are some simple ways to impress would-be buyers and put a professional front on your online business:
1. Provide a toll-free number on your website.
When you are a new online store, it's important to make it as easy as possible for customers to reach you. That tells them you value their time and their business. Check out RingCentral.com for their very affordable plans if you want to provide a toll free number.

Now, if you have another job or can't get the phone every time it rings, make sure to setup a valid voicemail system and a NICE one for the customer to leave a message and return it as quickly as you can.
Another alternative to a phone number, is online chat. Having a live person behind an online chat is an exceptional way for customers to get answers super fast. There are free chat programs and paid versions. We like Tawk.to It truly is FREE!
2. Get a Business Mailing Address, through the UPS Store or MailBoxes, Etc.
Using a P.O. Box or an obvious home number, like 313 Lark Lane, Apt. D, as your business address, detracts from your credibility as an established retailer. Having a business mailbox not only projects a larger corporate image, but also provides benefits like 24-hr access, package notification, and mail holding and forwarding. More importantly, protecting YOU by hiding your private residence address.
3. About Us. Make sure to have an about us page that reflects who you are as a business and don't be afraid to be personal!
A buyer that understands what your business is all about and learns a little about you and what they can expect, may be more inclined to purchase from you. But don't always make it ALL about you! Read this post for some additional tips. "The About Page Shouldn't Be About You"
4. Great Layout. Have a good easy layout to your website and make sure that all your images are clean, organized and all the same size with the same kind of backgrounds.
Taking care of your website and how the images appear will show that you really care about the aesthetic of your business. If you already have a website, check out this article for some "Online Store Anytime Spring Cleaning" for some tips of what to take a look at for improvements.
A Few More Suggestions…
All of the above recommendations are easy to implement and include. Add A LOT of personal touches and don't be afraid to ask friends and family for feedback. Also ask yourself those questions like; Does this online store look credible? Would I buy from this store? Does this make me want to buy this product?
Remember, every page of your website is an opportunity to get your customers attention to buy and always opportunities to show you care. "Every page is a sales page"!