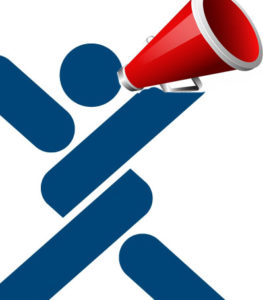 It has become increasingly difficult for online retailers to stand out from their competition, due to all the new online sellers. As an online seller, you need to stand out from the crowd and here are some suggestions on how to accomplish this.
Try to sell products that you know well, or educate yourself on them:
The more you know about the products you are selling, the better you can talk about them. When selling online, expertise and knowledge sell . The more you know = the more valuable information you can provide about the products. I have talked about the dangers of datafeeds (API's, RSS, XLS, CSV and etc) a few times in this blog, and I really want to drive this home for you. So perhaps I need to be more blunt about them, since we get asked often through customer service if we have suppliers listed with feeds.

Datafeeds, are online store killers. Yes, they are convenient to load a large variety of products and descriptions onto your store with the click of a button, but you are HURTING, not helping your online store succeed if you don't then go through and then carefully craft the descriptions and information about those products. Search engines such as Google, like UNIQUE content and will push down sites or not show sites that have the exact same content on them. They call this duplicate content. Duplicate content will impact your search engine rankings because it confuses the search engines as to which relevant sites to show their user. This will cause your store to either not show in the search engines, or greatly lower your potential for ranking high in the search engines. Search engines will rarely show sites with duplicate content. They will generally pick a popular site that pays for advertising or gets a lot of traffic to show instead of your store. So you need to cater to your chosen demographic by writing the descriptions for the products yourself.

Have an About Us Page and Make a Statement:
An About Us page helps customers know who they are buying from. Personally, if I'm looking at a website I have never purchased from, I will take a look at the About Us page to see who I'm buying from, to help instill shopping confidence. I will also look at their return policies, and shipping times so I'm an informed consumer in case any issues arise. With all the internet scams STILL running rampant today online, as a consumer you have to be careful about who you are providing your credit card information to. So make sure to give customers your story, ensure them that they can be confident buying from you, and include how you are different from your competitors & all of that can help to incite a sale.
Offer Free Giveaways:
Freebies are great ways to get attention and obtain loyal customers. Social marketing platform users like on Twitter and Facebook LOVE contests and free things and it's a way to garner attention, and get a bunch of followers that you can promote to. Giveaways don't have to be free products or free shipping, it can also be educational giveaways, or gift certificates that the consumer can use when shopping at your store. Things like "submit your name and email address" for a free drawing for a $50.00 gift certificate. Doing this once a month or every couple of months, will get eyes on your store and what you have to offer. Customers may see something that they like and even buy from you while waiting to see the results of the contest. Consider this, $50.00 gift certificates or less or more, whatever you can afford, may be scary at first because that is out of pocket expenses for you, but that customer turns into a loyal customer once they order, because they know they are getting what you promised. Plus, the BIG upside, is all the new followers you will get to market and promote to and as a new online store owner, the more traffic you can get and quickly, the better. So $50.00 or so a month, as a cost of acquisition for thousands of new customers to market to, is a big ROI (return on investment) for your online store.
Niche Marketing:
Yes, we have talked about this numerous times too. Just do a search on the right for Niche and you will see all of our article about it. Niche marketing is highly important. Don't try to be a solution for everyone by offering everything. If you do that you dilute your online store, and you have to manage TONS of keywords for SEO and the search engines to make every page of every product relevant for the search engines. Niche marketing is where you choose a set of products, all under the same category. Like Cupcake Decorating Kits for Boy's Birthdays as mentioned in another blog post or like different types of Archery Releases. Search engines LOVE these types of sites, because your SEO keywords are repeated on practically every page of your store because you are talking about the same types of products over and over. In the search engines eyes, that makes your site an authority on those products and will rank you higher in search engine results. Need to find niche products to sell? Take a look at our Directory!