Your Home Page is Your Welcome Mat
February 23rd, 2021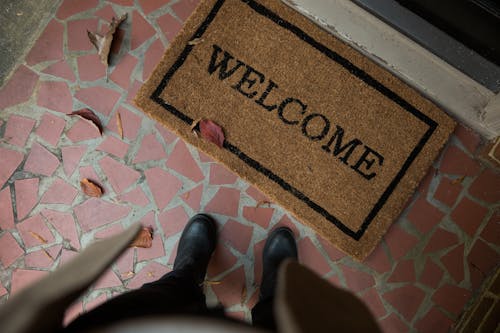 Your home page is your welcome mat, your store front, your greeter at the door. There are things that are extremely important to include on your home page.
You need to make a good first impression here. It is critical because shoppers move from site to site with just a click or a tap. Just a few extra seconds of load time waiting for complex images to load can make the difference between a sale or not.
So how do you design a winning home page?
1. Keep It Simple!
Don't overload your page with more than 3 or 4 images and don't keep your images oversized.

2. Find a Fast Hosting Company
Not all servers are created equal. Some are super fast and others are slower. You need to test your site and if your pages take 10 or 20 seconds to load, talk to your hosting company for suggestions and see if they have a faster machine to move you to.

3. Sales, Sales, Sales!
The whole point of your site is to make sales. So don't forget to include sales hooks and promotions like a contest, giveaway or coupon on your home page. You need to hook your readers into learning more, and sale hooks do just that.

4. Keep it Short
You want to put your most important information at the top or near the top. Readers don't want to scroll through an endless amount of information to get to where they want.

Your home page is your welcome mat. Think about what is on the front of a physical store. Don't forget to include your store name, business name and logo, links to the main areas of your site and some quick contact options for your customers. Need some ideas? Take a look at some of your favorite stores online for inspiration!

Did you like this article? You might also like: Great Content – Competing with Big Online Retailers

Tags: home page content, Online Store, selling online, site content, writing advice