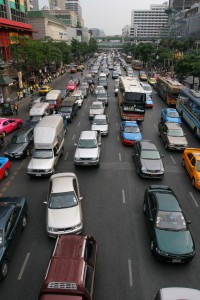 Driving traffic to your site means utilizing tools available to you, free or paid, to get qualified and targeted customers to your website to buy products or to learn something.
You've done your market research and picked your first product to sell online. You've contacted your first drop ship supplier and setup your wholesale account. You even have your website started and your merchant account setup. What's next? Driving traffic to your site!
Driving Traffic Options
There are several options you have:
1. PPC's: Pay per click advertising (Google Adwords, Bing PPCs, Facebook, Instagram)
2. Social Marketing (Sites like Facebook and Instagram you can create a page and post on)
3. Natural Search results (Getting your website to the first page of Google)
We are going to discuss the option that is simple and free, but it does take a little bit of your time and patience: Natural Search results.
Natural Search Results are FREE
To get yourself to the first page of Google you need to focus on SEO (Search Engine Optimization). But before you even start considering outsourcing your SEO, there are several basic steps that you can do that cost you nothing but your time to implement.
This is Basic SEO
Let's focus on what you can do right now with one of your product pages of your site. The first 5 main areas of any page of your site to start with are:
1. Title of the page
2. Meta Description
3. Meta Keywords
4. Images
5. Product Descriptions
Each one of these 5 points you need to focus around your main keywords for that particular product page. So let's use "Pet Couch" as our example for what we are selling on this made up page.
SEO Exmple for Driving Traffic
Your title needs to have what the product page is about at the very beginning of the line.
Example title: Pet Couch for Large Breed Dog – MyCompanyWebsite.com
Your meta description should include that main keyword and don't get too wordy. Remember this is what people see under the first line in the natural search results.
Example meta description: A Pet Couch can stop your large breed dog from taking over your living room couch. This dog couch is available in red, green and blue.
Meta Keywords are all the important keywords that your customer is typing into the search engines. Five to seven keyword phrases is a good number to focus on per product page. Hint: make sure to use the keywords you find when doing your market research.
Example: pet couch, pet couches, dog couch, large breed dog bed, giant breed dog bed, large dog bed, large beds for dogs
Images: Name your images with the keywords that are important. Because how you name your images, is how someone can also find your site doing an image search. So instead of img001.jpg is should be red-pet-couch.jpg and blue-pet-couch.jpg and etc. and add ALT keywords too!
Be Careful with Your Content
The Product Description that is displayed on your site next to the image of the product, is the first main area that you can provide a lot of content around your keywords. Make sure to answer who, what, when, where, why and how and relate the product to your customer. Try not to use too much of what the supplier provides to you, as you, and everyone else selling that product will end up with the same description!
So there you have it, 5 simple and free things you can do to your product pages right now that's going to help you get to first page of Google.