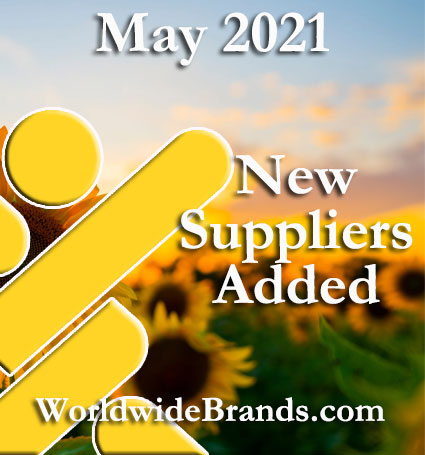 One of the best things about the Worldwide Brands Certified Directory of Wholesalers and Dropshippers is that we don't just list any company that says they dropship or wholesale.
We take each company through a verification process as well as research them before considering them for a listing in our Directory. Then on top of that, the supplier gets re-checked over for final decision. Our members NEVER have to worry about scam, fake or fraud suppliers!

We announce new products added on our social streams, but you can always get this monthly update on our blog or newsletter.
This is just a quick note to let you know what products the new Wholesalers and Dropshippers have, that we added the Worldwide Brands Directory of Certified Wholesalers & Dropshippers in May 2021.
For May we added 26 new suppliers, that together, offer a total SKU count of over 21,000 products!! Best of all these suppliers are ready to work with our online retailer members and most were added as a result of a member product request.
The Newly Added Suppliers Offer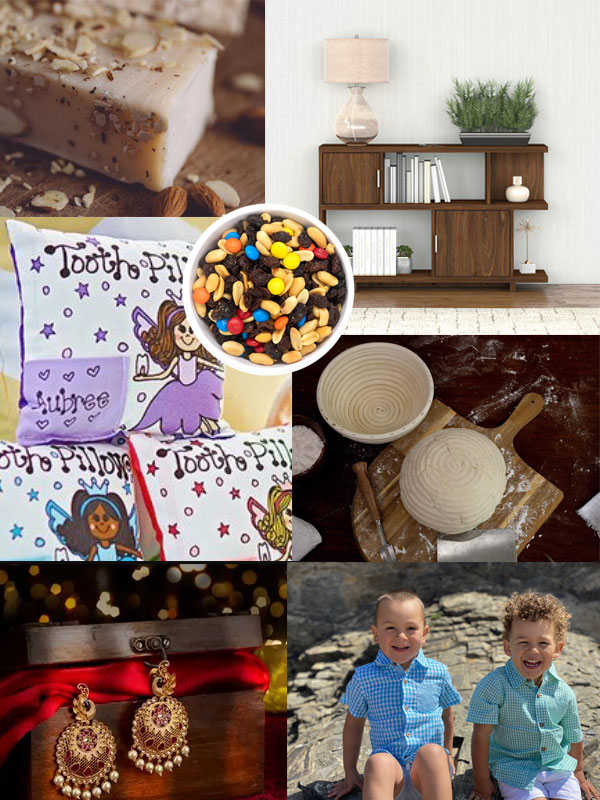 Wholesale Candy
Dropship Office Desks
Wholesale Toys
Dropship Bedroom Sets
Wholesale Snacks
Dropship Stadium Chairs
Wholesale Fashion Jewelry
Dropship Bleacher Seats
Wholesale Indian Jewelry
Dropship Celtic Jewelry
Wholesale Trail Mixes
Dropship Pendants
Wholesale Nuts
Dropship Pewter Gifts
Wholesale Boy's Clothing
Dropship Men's Apparel
Wholesale Sea Life Jewelry
Dropship Women's Clothing
Wholesale Charm Bracelets
Dropship Children's Outerwear
Wholesale Baby Boy Swimwear
Dropship Office Supplies
Wholesale Gourmet Hot Sauces
Dropship School Supplies
Wholesale Sterling Silver Jewelry
Dropship Stationery
Dropship Ready to Assemble Furniture
Wholesale Daddy and Son Matching Apparel
Wholesale Specialty Sauces
Wholesale Natural Condiments
Dropship Organic Soaps
Dropship Natural Skincare
Dropship Hand Poured Soy Candles
Wholesale Personalized Gifts
Wholesale Tooth Fairy Pillows
Wholesale Custom Pillow Cases
Dropship Garden Water Filtration Systems
Dropship Hydroponic Water Systems
Dropship Water Treatment Systems
Wholesale Private Label Cosmetics
Wholesale Custom Makeup
Dropship Handicrafts
Dropship Home Goods
Dropship Fashion Accessories
Wholesale Garden Supplies
Wholesale Home Decor
Dropship Giftware
Dropship Snacks
…and more!
If you are a member, Login today, to check out the newest additions.
Not a member yet? What are you waiting for?