Wholesale Companies dream about Christmas too. That's all that's on everyone's minds right now. Not just little kids dreaming about the toys from Santa. Consumers, retailers, wholesalers & manufacturers also have the holidays on the forefront of their brains.
---
Wholesale Companies Tip!💡
Basically this time of year is hectic for EVERYONE. As a result, many suppliers refuse to even setup dealer accounts during this busy season. They are spending their time making sure that all orders are fulfilled in a timely manner & taking extra care of their current dealers. Especially when everyone wants their orders yesterday! So, please give suppliers a little more extra patience for the remainder of the year! They are stressed too!
---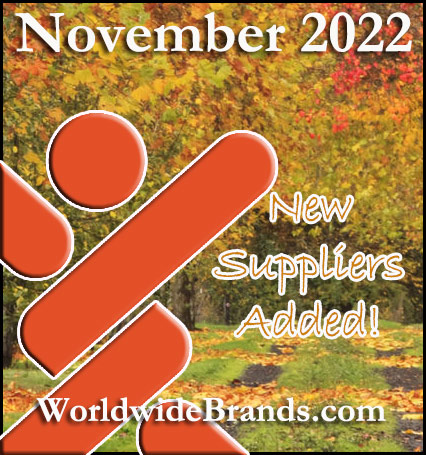 Back to the wholesale companies added in November 2022! We added suppliers that, all together, have a SKU count of over 5,000 products!
The Newly Added Dropshippers and Wholesalers Offer:
Wholesale Handmade Jewelry
Dropship Hunting Decoys
Large Volume Furniture
Dropship Handmade Wooden Toys
Large Volume Greeting Cards
Dropship Hunting Supplies
Wholesale Banner Stands
Dropship Dietary Supplements
Wholesale Fresh Herbs
Dropship CBD Products
and…

Wholesale Phone Accessories
Dropship Skincare
Wholesale Organic Socks
Dropship Probiotics
Wholesale Tablet Accessories
Dropship Hidden Surprise Candles
Wholesale Canopy Tents
Dropship Eco-Friendly Dish Soap
Wholesale Decorative Foil Pan Carriers
Dropship Hand Soap
and… 😃
Wholesale Kitchenware
Dropship Groin Protectors
Wholesale Wool Socks
Large Volume Wedding Dresses
Wholesale Contemporary Lighting
Dropship Protective Sports Gear
Wholesale Wall Art
…and more!
If you are a member, Login today, to check out the newest additions.
Not a member yet? Now is the time to get started!