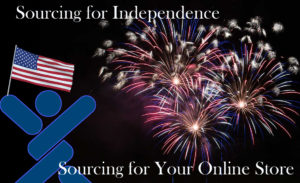 Happy Fourth of July! This message was sent to our subscribers yesterday, but our offices were closed to celebrate our national holiday. So I'm posting it today.
While we are firing up the grill and waiting to watch some awesome fireworks, I'm going to keep this one short so you can get back to celebrating!
When you run your own online store, using a hosting provider like Yahoo, Shopify, BigCommerce and etc., you have the ability to work with A LOT more wholesale suppliers that sellers on eBay or Amazon do.
Why? Because the supplier knows you are a SERIOUS retailer at this point. You have to spend a lot more money to start and run an online store than with the other platforms, so the suppliers know that you are serious about wanting to sell their products too.
To run an online store, you have to pay for hosting, domain name, get a merchant account and more. Can't get more serious online than that!
So short and sweet, ALL of the listed suppliers in our Directory will work with online store owners.
Take advantage of our Independence Sale! The Discount ends tonight!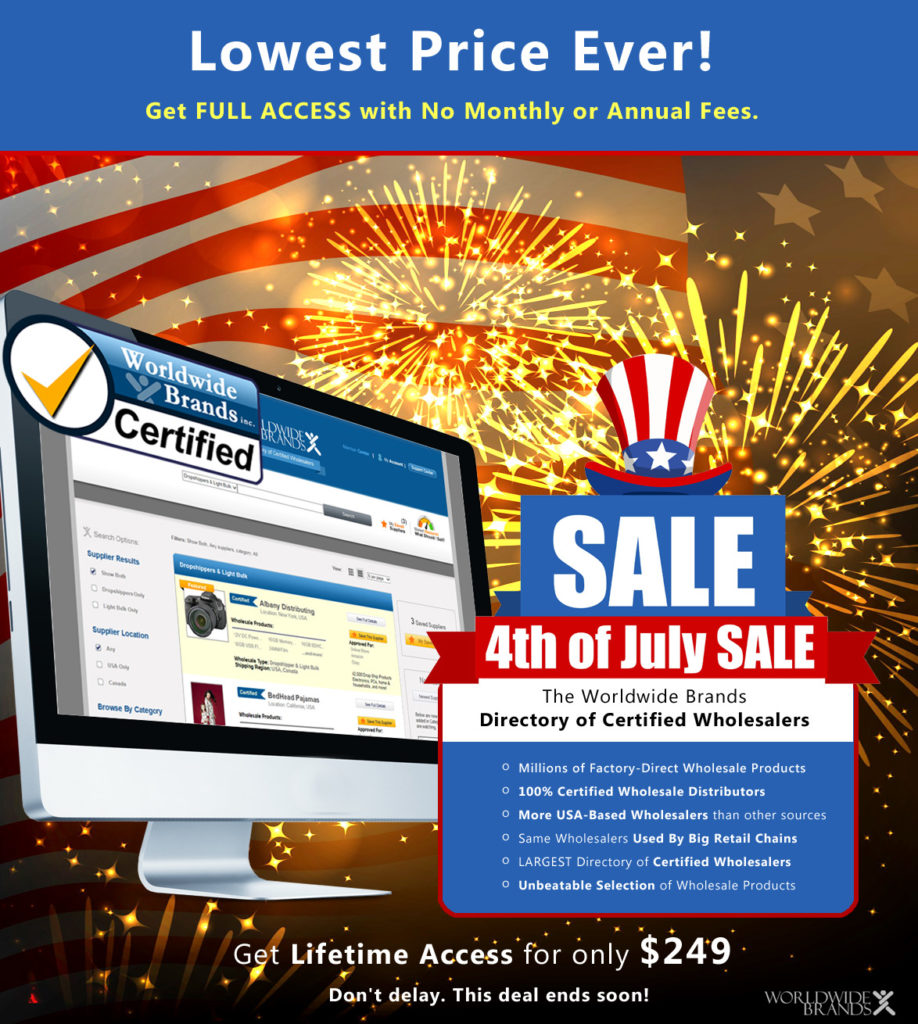 Tags: dropship suppliers, dropshipping suppliers, finding suppliers for my online store, online store suppliers, selling products online, worldwide brands coupon, worldwide brands discount, worldwidebrands coupon, worldwidebrands discount