The Worldwide Brands logo has had a little blue guy attached to it for years & he does clever things on our blog & sometimes changes colors. But WHO is he and WHAT does he stand for?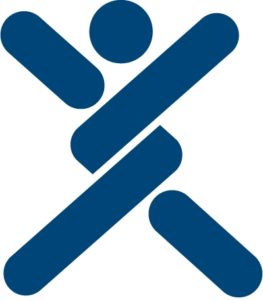 Meet Linkin!
Linkin was made by moving around links in a chain, and his slogan is "Linking People With Opportunity".
Because that's what we are all about here at WorldwideBrands.com! We work hard to find legitimate wholesale suppliers to place in our online Directory for our members to "link" or "connect" with.
Linkin was named not only because of the link part, but also as homage to Honest Abe Lincoln, since our company motto is "Honesty and Integrity".
So Linkin was created with both of these things in mind.