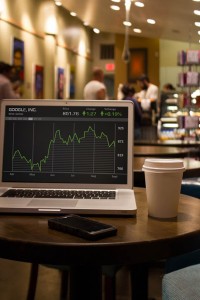 Year after year, Black Friday and Cyber Monday continue to be the BIGGEST online shopping days of the year and this year wasn't any different. In fact, these shopping days broke some records!
Adobe has been gathering information from the 22.6 BILLION visits to websites during this Holiday Shopping Season and found some interesting things.
There were actually more online shoppers on Black Friday than Cyber Monday this year. $3.34 BILLION dollars was spent shopping online for Black Friday and if you include the shopping that was done on Thanksgiving, that equals $5.27 BILLION.
More people shopped using their mobile devices. Black Friday 2016 became the first day in retail history to drive over $1.2 BILLION dollars in sales from mobile devices, mainly smartphones!
Retailers that invested in mobile, email and social marketing saw 30% more sales and 25% higher average orders.
Retailers that used Shopper Helper Sites like RetailMeNot and CNET saw a 16.5% share of sales.
Promotional emails about Black Friday showed 17.8% share of sales.
There was quite a bit of traffic from search ads and direct traffic to the retailers websites, these numbers dropped, even though it is still the largest contributor of the online sales. Sales from search ads dropped 4.3% and direct traffic sales dropped 9.6%.
Customers spent more on Thanksgiving Day this year than last. Sales increased by 11.5%
Adobe measures 80% of ALL online transactions from the top 100 US retailers, more than any other technology company, and uses its proven predictive model to forecast online sales and trends. $7.50 out of every $10.00 spent online with the top 500 US retailers goes through Adobe Marketing Cloud. This amazing amount of data puts Adobe at the top to deliver accurate online sales totals and trends.
Did you see growth on these shopping days for your online store? If not, you should start thinking about strategies for the next major shopping holiday.
Valentine's Day is another big online shopping day that will be here before you know it! Valentine's Day 2016 resulted in $18.9 BILLION dollars in sales, and is yet another holiday that year over year retailers see online sales increase. So get started working on what you want to do for Valentine's Shoppers this year, we already know the big retailers are thinking about it or already have plans in place!