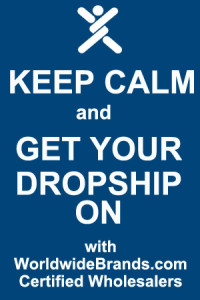 Just a quick note to let you know what we added to the Worldwide Brands Directory of Certified Wholesalers for the month of August 2016!
We added suppliers, that together, offer a total SKU count of over 1 MILLION SKUS! Yes, you read that right!
The newly added suppliers offer:
Wholesale Supplements
Wholesale Jewelry
Wholesale Books
Wholesale Swarovski Crystal Gifts
Wholesale Auto Parts
Wholesale Women's Clothing
Wholesale Workout Clothing
Wholesale Men's Clothing
Wholesale Cutting Boards
Wholesale Fashion Accessories
Wholesale Blue Jeans
Wholesale Notebooks
Wholesale Watches
Wholesale Silk Scarves
Wholesale Maternity Clothing
Wholesale Mattresses
Wholesale Body Jewelry
Wholesale Small Appliances
Wholesale Patio Furniture
Wholesale Haircare
Wholesale Bed Frames
Wholesale Animal Repellents
Wholesale Soldering Equipment
Wholesale Knives
Wholesale Personalized Jewelry
Wholesale Women's Shoes
Our members at WorldwideBrands.com, can setup notifications when we add new suppliers to categories that interest you. So take a look in your My Account area to set those up and then every time you login, you can see the newly added suppliers assigned to that category on the right side of the Directory.
If you are not a member yet, check us out today!