Chris Malta, Founder and CEO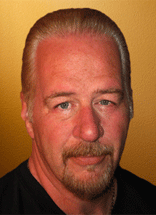 Since I first started doing business on my own, decades ago, I have had one overriding priority in all my business dealings. It's a very simple priority: Honesty.
I firmly believed all those years ago that Honesty was always the best way to go. I still do.
I watched my father become a self-made millionaire doing just that; always being honest and straightforward in his business dealings. As I grew up, I became aware that there were always opportunities lurking in the shadows that he could have taken advantage of. Dishonest opportunities that would have made him more money faster, but would certainly hurt other people in one way or another.
He never did it. He never gave in. He always stuck to his ethics, even when others in business around him were not only encouraging him to be dishonest, but sometimes even threatening him in order to try to get him to take shortcuts and to help them cheat people.
I grew up with his ethics firmly embedded in my own mind, and I refuse to breach them. I run a completely honest business. I won't lie. I won't cheat people, and I won't break my word for anybody. Doing so would be, to me, a deep and direct insult to my own father, whose memory I hold in the highest regard.
That became my Mission when I started my very first business, many (many!) years ago. I set out to prove, like my father did, that you can be honest and ethical in business, and succeed. Most people will tell you that you have to cut corners somewhere, cheat somebody at least a little, in order to succeed. That's not true. My father succeeded in business, and now so have I, without cutting corners or cheating.
I have three children and four grandchildren now, and I hope that I'm passing that same philosophy on to them as well.
Why do I write all this here? That's simple, as well.
It is the absolute core of this company; Worldwide Brands, Inc.
It's my personal Mission to prove that nice guys can finish first, and my business partners and I have made it Worldwide Brands' Mission as well, right from the start.
There have been many times when we have been handed opportunities to make a lot of money quickly by saying or doing things that weren't honest. Opportunities to make money promoting a lousy product to our half a million site visitors per month, for example. Opportunities to make large numbers of sales by partnering with companies whom we knew were not honest themselves. Companies that have offered us money to promote their inferior products, and remove their competitors' genuine products from our promotions.
We have never taken advantage of those shadowy opportunities, and never will. And because we have taken the high road and maintained our ethics, our business has prospered and grown far larger, much more quickly, than any of those others who offered us those shady opportunities in the past.
When Worldwide Brands first went into business, nobody knew us from anybody else. We were just another face in the crowd, selling information on the Internet. We started out right, though. Honestly. We maintained that honesty, and carried it throughout all our business dealings over the years, even when it cost us extra time or money.
Because of that, we now have something else that's very important: A reputation.
We have an absolutely sterling reputation on the Internet. We're known around the world for being absolutely honest and ethical. For providing products and other information that is truthful, helpful, and very well researched and put together.
Business Reviewers, Online Help Centers, Radio Show hosts, News Writers, Business Owners, Internet 'Gurus', and even eBay and Entrepreneur Magazine themselves all agree that we are the absolute best at what we do, anywhere.
That's the result of years of keeping our nose to the grindstone, and maintaining our ethics throughout the years we've done business.
For you, this means that you have found a source of Products and Information that really will help you succeed in your Home-based Internet Business.
Nice guys really DO finish first, and we look forward to seeing you finish first right along with us.

FREE Samples...
Sign Up below to receive FREE Wholesale Reports on Fully-Certified Suppliers from our Database.
Privacy Policy: We do NOT sell your email address to anyone.
Free eBooks by
Chris Malta
Starting Your Internet Business Right
"I count myself incredibly fortunate to have *started* with WBI and not somewhere else.
In fact, when I was still reading the free stuff, a friend of mine and I were surfing sites for "wholesalers" (being very excited about this whole online biz idea) and she found a site she thought looked really good. So I went to check it out, and because I'd done my reading at WBI, I said, "Oh - not that one! It looks really good and professional, but this is one of those silly all-in-one deals and I'd never make money." ;)
Whew! LOL
Since then, I joined up, and my definition of "slow and steady wins the race" has stretched even further in the area of "slow". But I'm feeling totally blessed for all the training I'm getting. All in all, even though it will take me longer than I'd first thought - I'm feeling SO set up with good support, training, camaraderie, and techniques, that I am totally believing I cannot fail at this!
British Columbia, Canada