We are still working on member requests! We added some awesome niche wholesalers based on member product requests again in September. Combined, these suppliers have a SKU count of over 4,000 wholesale product SKU's!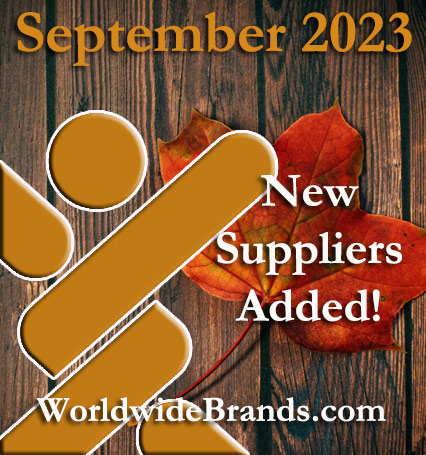 The Newly Added Dropshippers and Wholesalers Offer:
Wholesale Vegan Dog Treats
Dropship Women's Trendy Apparel
Wholesale Skateboards
Dropship Mushroom Grow Kits
Wholesale Mycology Supplies
Large Volume Private Label Cosmetics
Wholesale Organic Dog Treat Mix
Dropship Women's Clothing
Wholesale Electric Smokers
Large Volume iCoin Wallet
and…
Wholesale Wall Maps
Dropship Globes
Wholesale Boxing Equipment
Large Volume Bitcoin Wallets
Wholesale MMA Gear
Dropship BBQ Grills
Wholesale Folding Furniture
Large Volume Baby Toys
Wholesale Dried Fruits
Large Volume Makeup
and… 😃
Wholesale Healthy Snacks
Dropship Metal Detector
Wholesale Desktop Organizers
Large Volume Car Maintenance Products
Dropship Natural Pet Treats
Large Volume Womens Apparel
Dropship Pet Dental Products
Wholesale Gold Detectors
Dropship Wooden Office Storage
Wholesale Dog Treats
Dropship CBD Drops
Wholesale Dog Toothbrushes
Dropship CBD Chocolates
…and more!
If you are a member, Login today, to check out the newest additions.
Not a member yet? Now is the time to get started!