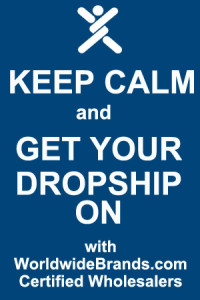 Happy November! This year is just flying by & the Christmas shopping season has already started!
Just a quick note to let you know what we added to the Worldwide Brands Directory of Certified Wholesalers for the month of October 2016!
We added suppliers, that together, offer a total SKU count of over 32,000 SKUS!
The newly added suppliers offer:
Wholesale Hookah Accessories
Wholesale Skin Care
Wholesale Guitar Hangers
Wholesale Charging Stations
Wholesale Furniture
Wholesale Rugs
Wholesale Light Bulbs
Wholesale Fashion Accessories
Wholesale Pet Supplies
Wholesale Kitchen Decor
Wholesale Bronze Sculptures
Wholesale Auto Fluids
Wholesale Drinking Teas
Wholesale Asian Home Furnishings
Wholesale Mobile Game Controllers
Wholesale Candles
Wholesale RV Accessories
Wholesale Stainless Steel Hand Rails
Wholesale Jewelry Chests
Wholesale Women's Shoes
Wholesale Jewelry
Wholesale Baby Bath Tubs
Wholesale Women's Activewear
…and more!
Our members at WorldwideBrands.com, can setup notifications when we add new suppliers to categories that interest you. So take a look in your My Account area to set those up and then every time you login, you can see the newly added suppliers assigned to that category on the right side of the Directory.
If you are not a member yet, check us out today!