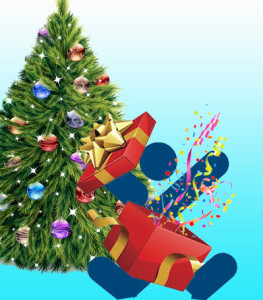 The holidays always seem to arrive so quickly! Which is why we always talk about getting ready for the holidays in July. Because the next thing you know, there will be turkeys to stuff and presents to wrap! The holidays are a busy time for you personally, and they should be a busy time for your online store as well.
If you haven't gotten your marketing setup and ready to go, then get to work! If you are using a dropshipper to supply your online store, take a look to see if they have any special deals for the holidays first! Then get to work on your marketing to the masses.
Here are a few ideas for you;
1. Cyber Monday: Cyber Monday is the online version of Black Friday. It is the day where many online stores offer great "Black Friday" type discounts and free shipping. You should always participate! There are Cyber Monday/Black Friday directories that you can put your offers on, as well as use email marketing series to your customers to ramp up for it, telling them about specials, discounts, items they may be interested in, and then finally emailing them the day before and then day of to remind them.
2. Free Shipping: Add value to the products in your store by providing Free Shipping this Holiday season. Free Shipping really encourages a customer to buy from you instead of a competitor, because a consumer is looking for a better deal. If they can save some money on shipping, they will definitely gravitate towards that!
3. Get Creative: Creative marketing will give you a jump on your competitors, especially with so many online stores vying for the customers attention. If you have a humorous streak, get silly! It will grab people's attention and if done right, will make a lasting impression.
4. Social Media: Social Media Marketing is a valuable tool for any business. Done right, you can get people's attention real fast and done better, they will share your marketing with others. This is where your creativity can really come into play. Contests, trivia, videos and more are all great things that you can do with your social marketing to get people talking about your upcoming holiday sales.
5. Gift Certificates or Gift Cards: Always make gift cards or gift certificates redeemable in your store available. I come across many online stores that I wish they had gift certificates for that hard to buy for person. You can create your own, or work with a service to make these an option in your store.
6. Help Your Customers Shop: A clean organized store will always make it easier for someone to buy from you, but during the holiday season, you need to make it even easier. Have a gift buying area, set things sortable by price, provide an affordable gift section, separate things out for gifts for her, gifts for him and etc.
These are just 6 ideas that you can do for your Holiday Marketing this year. There are so many other great things you can do! So get your wheels turning and write up your marketing plan for the Holidays if you haven't yet! Or maybe I mentioned something above that you have forgotten about. You still have time to fit ideas in!