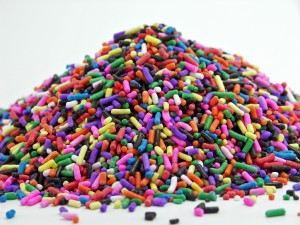 We have talked about this time and time before. Why? Because it works!
Something that small retailers have that big retailers don't, is the ability to specialize in different areas. That specialization of areas is called a Niche. Selling Niche Market products is staying away from the Mass Market products that many of the large retailers carry. These big retailers carry hundreds and thousands of products in many different areas so they aren't able to specialize in one thing or another, nor do they have the time to explain in better detail what the product is and how it can benefit you or how you can use it to improve your life.
There are so many niche markets available that people can tap into!
Niches can be an area of your expertise (if it isn't saturated already) or something that you are very interested in and/or you see a hole in the market for it.
A niche website will be centered around one or two products and you can always throw some extras in there as accessories or good add-on's to the products.
The essential building blocks to finding good niches is making good lists. So for example;
You want to research the potential of selling Kitchen Products. Now, just kitchen products on it's own wouldn't be a niche, because that area is 1. too broad and 2. already saturated, so get creative!
So what would be a good Kitchen area? Well, I personally love to bake, anything from bread rolls to pastries. But I have the most fun when I'm baking for my nephews birthdays… cupcakes and cakes! We have trouble finding themed supplies for these and typically have to go to several stores in order to get what we want.. so voila! The beginnings of a potential niche!
But  baking again, isn't the niche… or cupcake supplies or cake supplies for that matter! We have to continue our list…
Thinking about the items that we need in order to make our cute cakes and cupcakes; color & style themes are very important. One time they want blue, or red or superhero or character themed. So we go to one store and get cupcake liners in the right color, we go to another to get toppers or cupcake decorations in the proper theme, we go to another to get the right plates and napkins… it can be quite frustrating!
So what would ease this frustration? A website that was dedicated to nothing but cupcake kits! But what would make this more of a specialized niche? Cupcake Kits for Boys! There, we go! Our niche! Here's how the list would play out…
Kitchen Products
Baking Supplies
Cupcake Supplies
Cupcake Decorating Kits
Cupcake Decorating Kits for Boys Birthdays <——- Niche!
This isn't all you need to do to find your niche, but this is where it all starts! So get your thinking cap on, find a frustration in your life and try to find out what would ease that frustration for thousands of other people. Or create lists of interests and find a hole that needs filled when you are doing your research. 🙂
Tags: home based business, online business, online retail, online retailer, online retailers, selling online, selling products online, Tisha Hedges