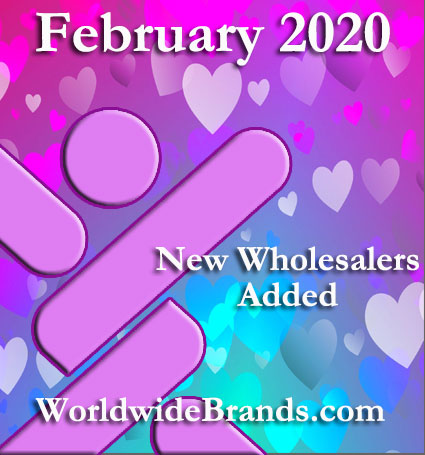 We love finding new wholesale suppliers for our members! That's why we contact hundreds a day looking for the best wholesalers to certify and add to the Wholesaler Directory.
This is just a quick note to let you know what we added to the Worldwide Brands Directory of Certified Wholesalers for the month of February 2020 for our members!
We added suppliers, that together, offer a total SKU count of over 3500 products!
The newly added suppliers offer:
Wholesale Entrance Mats
Wholesale Aromatherapy Bath Bombs
Wholesale Industrial Automation Products
Wholesale Electronics Inventor Kits
Wholesale Fastener Machines
Wholesale Giant Chess Sets
Wholesale Collapsible Water Bottles
Wholesale Fishing Rod Protection
Wholesale Fishing Tackle
Wholesale Solar Chargers
Wholesale Leather Gun Holsters
Wholesale Disposable Urinals
Wholesale Handmade Jewelry
Wholesale Custom Paper Products
Wholesale Semi Truck Parts
Wholesale Leather Bags
Wholesale Driving Simulators
Wholesale Custom Yard Signs
Wholesale Women's Apparel
Wholesale Maternity Activewear
…and more!
If you are a member, Login today, to check out the newest additions.
Not a member yet? What are you waiting for?