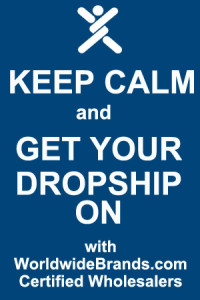 Just a quick note to let you know what we added to the Worldwide Brands Directory of Certified Wholesalers for the month of February 2017 for our members!
We added suppliers, that together, offer a total SKU count of over 13,000 SKUS!
The newly added suppliers offer:
Wholesale Bathroom Furniture
Wholesale Blankets
Wholesale Novelty Gifts
Wholesale Nature Inspired Decor
Wholesale Hand Puppets
Wholesale Misting Fans
Wholesale Teaching Materials
Wholesale Weight Loss Teas
Wholesale Hair Dresser Supplies
Wholesale Dreadlock Care Products
Wholesale Stand Up Paddle Boards
Wholesale Art
Wholesale Jewelry
Wholesale Cell Phone Cases
Wholesale Women's Dresses
Wholesale Child Safety Products
Wholesale Patio Furniture
Wholesale Pet Accessories
Wholesale Baby High Heel Shoes
Wholesale Diversion Safes
Wholesale Chicken Coops
Wholesale Tennis Supplies
Wholesale Tabletop Kilns
Wholesale Facial Brushes
Wholesale Adult Toys
Wholesale Mattress Support Systems
Wholesale Drink Hip Holsters
Wholesale Steam Showers
Wholesale TENS Units
…and more!
Our members at WorldwideBrands.com, can setup notifications when we add new suppliers to categories that interest you. So take a look in your My Account area to set those up and then every time you login, you can see the newly added suppliers assigned to that category on the right side of the Directory.
If you are not a member yet, check us out today!