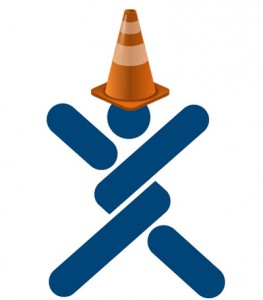 No, you can't get an actual insurance policy against drop shipping issues, but there IS a way you can insure that you won't get caught empty-handed by a backorder!
Sometimes it's hard to see the forest for the trees. Here at Worldwide Brands, we spend so much time dealing with drop shipping and light bulk wholesaling and verifying and certifying legitimate wholesale suppliers that some of the simplest things about this business get taken for granted, and we assume everyone realizes them. As a result, sometimes there are simple little tips and tricks in the business that we don't mention often enough to our site visitors and customers, assuming that you already know these things.
Well, when you're just getting started in ECommerce, there are a LOT of little things to learn, and we have to remember that nobody is born knowing all these little tips and tricks. So, when we realize that there is a basic fact that will help you, and we haven't said much about it, we need to get the word out.
Everybody knows that something you need to be careful about when you're using a drop shipper is that you don't get stuck with a backordered product, right? Someone comes to your Internet Store or eBay Auction and buys a popular item that's selling well for you. You order it from your Drop Ship supplier, expecting immediate delivery to your Customer. But, the drop shipper emails you back to say that they are temporarily out of stock on that item, and it will take a few days or maybe a week or two to get the item to your customer.
So, you grit your teeth and screw up your courage, and email your customer to tell them the item is backordered.
When you run an Internet Store, a backorder is usually not such a bad thing. Most customers are understanding about it, and if you stay in touch with them once every few days concerning the status of the order, they'll wait it out and still be happy with your service. Of course, if the customer needs it right away, you may end up refunding them. On eBay, however, people are used to immediate (or at least fast) order fulfillment. If you tell an eBay customer that you can't ship the item they bought right away, you do take some risk that the customer might leave you poor Feedback, and possibly go elsewhere. This doesn't happen often, but there is a way you can prevent it entirely.
What most people don't think about is the fact that Drop Shippers are ALSO Bulk Wholesalers. Every single one of them. Bulk Wholesaling is the main business of these companies. At least, all the 100% legitimate drop shippers that are listed in our Directories are. :o) Drop shipping is simply something extra they are willing to do for you.
So, here's the trick. When you have a product, or even a few products that you get from a drop shipper that is/are selling well on your site or Auctions, and you want to be sure you don't get caught in a backorder, buy a few of them yourself! You don't need many! Even just two or three will do it. Your drop shipper is a wholesaler, right? You'll get them at a wholesale price, and you may even get them at a lower price than you're paying to have them drop shipped, if you place a large enough order. For example, if you have four products that you know sell really well, you could buy three of each of them and have them shipped to you. Not drop shipped; just shipped bulk to your home. As I said, you may get a bulk order price break for doing that.
Why do that? Well, if you have one or two or three of these products stocked in your home, you DON'T get caught in a backorder! If your drop shipper backorders you, you can simply ship out one of your Reserve Stock products directly from your home to the customer, and then immediately suspend further sales of that product on your site or Auctions until you know the item is back in stock at your drop shipper's warehouse.
Simple, right? A perfect little insurance policy against ending up with an unhappy customer.
Why buy two or three? Well, remember that you do this only with products you know are selling well. It's possible that you might sell two or three in the same day before you find out that the item is backordered. If so, you're covered, and you can quickly suspend further sales until you know the drop shipper has them again.
You can scale this little trick to fit your sales, too. If you sell five of a certain product every day, you might want to keep five of them in Reserve Stock at your home. And so on, and so on.
Yes, this costs you a little upfront money, but you can do it with profits from your business after things are running well, you don't HAVE to do this right from the start. Backorders are NOT that serious an issue if you talk to your customers about them immediately, and offer a refund. And remember to be sure you only do it with products that are selling well, so you DON'T have to keep Reserve Stock of everything you sell!
Of course, if you sell wide-screen TVs from a drop shipper, you can't do this, but the majority of people in online business sell products that this little tip will work well with.