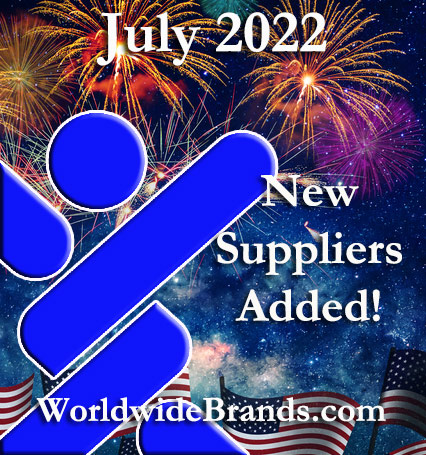 One of the great things about our Wholesalers and Dropshipper Supplier Directory is that we are always adding new suppliers. So there is always something new to see! Behind the scenes we are contacting & re-contacting thousands of companies a month, looking for the best of the best suppliers and dropshippers, that will work with online only retailers. Our research team stays busy for YOU.
So what did we add to the Dropshippers and Wholesalers Directory in July 2022? Between all the wholesalers added and dropshippers added, it's a total SKU count of over 18,000 products!! These suppliers are equally ready to work with our online retailer members as our members are ready to work with them!
The Newly Added Dropshipper and Wholesalers Offer:
Dropship Beverage Machines
Large Volume Outdoor Apparel
Dropship Nitro Cold Brew Machines
Wholesale Women's Clothing
Dropship Women's Apparel
Wholesale Technical Clothing
Dropship Men's Watches
Large Volume Ribbons
Wholesale Smoking Tools
Large Volume Furniture
Wholesale Herb Grinders
Dropship Watches
All of that and…

Wholesale Outdoor Equipment
Large Volume Bows
Wholesale Tactical Gear
Dropship Candy Popcorn
Wholesale Sustainable Clothing
Large Volume Firearm Accessories
Dropship Sassy Candles
Wholesale Military Surplus
Dropship Roasted Nuts
Wholesale Christmas Decor
Dropship Weighted Blankets
Wholesale Party Supplies
Dropship Mattresses
Wholesale Patio Furniture
Dropship Bedding
Wholesale Jewelry
Dropship Natural Snacks
Wholesale Upcycled Apparel
Large Volume Firearm Parts
Dropship Gifts
Large Volume Lift Chairs
Dropship Luxury Clothing
Wholesale Sustainable Clothing
…and more!
If you are a member, Login today, to check out the newest additions.
Not a member yet? Now is the time to get started!