Meet this Week's Featured Supplier: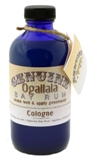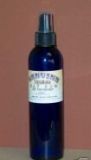 Who they Are:
We are a small toiletry company specializing in bay rum fragrance products. I have always been a fan of bay rum since I was a young boy, getting a sniff of it at the barber shop. Over the years, bay rum started getting harder to find. On Christmas 2005 I got a bay rum cologne that was supposed to be one of the best. I took a whiff and thought "I think I could make better bay rum than that!" So after about 130 versions I came up with one I liked. I started selling it on line in early 2006. Within the first year we had sold in all 50 states and began expanding the product line.

Product Line:
A light bulk suppliers of Ogallala Bay Rum Cologne, four varieties of aftershaves, Air Fresheners, Shaving Soaps, and Bath soaps & dog shampoo.

Advice for Online Retailers:
Treat your customers better than they expect to be treated with excellent customer service! Give them a reason to shop with you again.