This Week's Featured Supplier: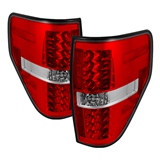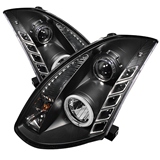 Who they Are:
Spyder Auto opened its doors in 2002 as a small cosmetic customization company. Shortly after we began our business we developed a great reputation for quality products and superior customer support. By 2004 Spyder Auto became one of the biggest automotive distribution suppliers in the Industry. Now our corporate headquarters located in the City of Industry occupies over 140,000 sq. feet.

Product Line:
We offer a vast array of products stemming from projector headlights to intake systems to racing seats. However, our development of products never ends. We strive to keep up with the newest vehicles and keep our ever growing product list current. Our bread and butter here at Spyder Auto would have to be our lighting applications. We offer several varieties of lighting types including; contemporary projector headlights, crystal clear headlights, LED Halo projectors, and the radiating Cold Cathode Fluorescent Lighting (CCFL) Halos. This is enough variety to keep even the most difficult to please enthusiasts pleased. Our extensive lighting catalog does not stop there; we also offer the latest styling in tail lights and brake lights.