This Week's Featured Supplier: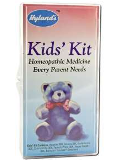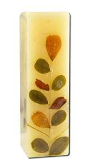 Who they Are:
A light bulk supplier of of health & body care merchandise to several markets, nationwide, including Health Food, New Age, Spas, Salons & Bath Shops. Their primary emphasis is providing high-quality, natural products & they provide old-fashioned, personal service with consideration for your needs.

Product Line:
They personally try all their products to ensure the best quality product! Over 14,000 natural products to choose from in many categories, including: Body Care, Bulk Herbs, Candles, Essential Oils & Aromatherapy products, Herbs, Supplements & Vitamins, Homeopathic Products, Green Living Household Products, Incense, Massage Products, Teas, Yoga Tools & more!

Advice from this Supplier:
Find ways to share knowledge and experience with the products. Educate consumers through blogs, social networking, web content & special promotions.