Meet this Week's Featured Supplier: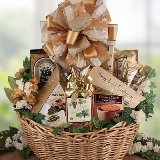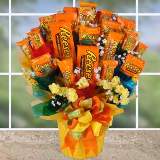 Who they Are:
We have been offering a dropshipping service since 2001. We, two sisters, started by simply offering gift baskets to spoil pets and expanded from there. We make each gift after the order is placed to guarantee the freshest gift possible. We are a very limited dropshipper where we take full control and actually review our potential members, websites and look for things such as compatibility and more. In addition we do not accept everyone who requests a membership. Utilizing this policy as a standard practice, you will not need to worry about our gifts being saturated in the marketplace. Our gifts change frequently as we love to design with new ideas, themes and products.

Product Line:
We were the first in the industry to join together both the dog/cat gift and an owner gift we call Pet Lover Gifts. After we began our business with just the pet gifts, owners and gifters' were emailing us saying our gifts are so beautiful, the pet owner was jealous there wasn't anything for them inside. So we sat down and designed this entire new line. To this day, our pet lover gift baskets are one of the best and most popular selling lines we offer. We also offer; personal and corporate gifts. candy bouquets, cookie gifts, care packages, family meal gifts along with and an entire range of holiday gifts. Everything we design is done right here in beautiful Colorado, along with most of the products we purchase are from right here in the USA with limited exceptions.