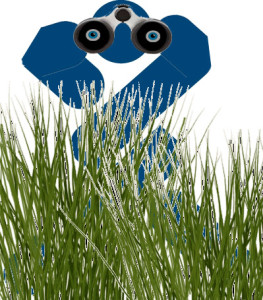 What are wholesale products and how can I find some?
If you retail products online, then buying wholesale products is an important factor for you, because ultimately you need products to sell. Look around you, every single product you see that you bought from a retailer, was purchased at wholesale from a wholesaler or the manufacturer of the product first.
Let's start at cost.
When you manufacture products, you have to calculate how much each individual item costs you to create. That is your overhead. Materials, Labor, Expenses etc. all get calculated into overhead. Then the manufacturer will add an additional percentage to each product so they can actually make a profit, keep their doors open and continue to pay employees & grow.
Cost + Percentage = Wholesale Price.
If the manufacturer doesn't wholesale the products to retailers, and you have to work with factory authorized distributors or wholesalers then you have an additional cost. Manufacturer Cost + Percentage + Wholesalers Percentage = Secondary Wholesale Cost per item. So for retailers, it's best to buy directly from the source whenever possible to get the better wholesale prices.
Let's create an example…
BlankiesRWe (made up name) makes soft baby blankets. They determined that it costs them approximately $5.00 to make each one and they figure that the blankets can retail for $19.99 each. So BlankiesRWe, will take that $5.00 and add an additional 40% for their wholesale price. $5.00 + 40% = $7.00.
Now, BlankiesRWe doesn't wholesale to retailers, they have a factory authorized distributor that does. So the distributor needs to add an additional percentage on top of the $7.00 to cover their costs and valuable warehouse space. So let's say they add an additional 40% on top of that. $7.00 + 40% = $9.80
So the retailer can buy the product for $9.80 from the distributor, and list the product at the manufacturer suggested retail price of $19.99. So their potential profit could be; $19.99 (MSRP) – $9.80 (wholesale cost) – 2% (average credit card processing fee) = $9.99 retailer's starting profit.
If you are not stocking the inventory, and you are using dropshippers to fulfill the orders, then you don't have as many overhead costs than if you had a warehouse. As a retailer though, you still need to tally in your additional costs, such as store hosting, credit card fees, labor and etc to come up with the actual profit numbers. But my example above gives you a good idea where to start.
So how do you find the best wholesalers to use for your store? Shameless plug warning!
With us here at WorldwideBrands.com of course! Our WBI Certified Directory of Dropshippers and Wholesalers has thousands of wholesale suppliers (most of them manufacturers) that work with online retailers. We have taken each and every supplier through a verification process to ensure they are the real deal. Our members know that each supplier in our Directory has been Certified by us to be the legitimate manufacturer or factory authorized distributor of the products they are offering at wholesale.
We add new suppliers, brands and products every business day for our members, so there is always something new to look at and to help avoid saturation. With millions of products at your fingertips, there is a large diversity of products for every type of online store.