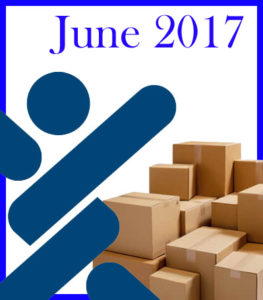 This is just a quick note to let you know what we added to the Worldwide Brands Directory of Certified Wholesalers for the month of June 2017 for our members!
We added suppliers, that together, offer a total SKU count of over 33,000 SKUS!
The newly added suppliers offer:
Wholesale Tire Pressure Gauges
Wholesale Koi Fish
Wholesale LED Light Therapy Products
Wholesale Barware
Wholesale Magnetic Jewelry
Wholesale Dental Care Products
Wholesale Socks
Wholesale Tights
Wholesale Heating Products
Wholesale Drill Guides
Wholesale Organic Energy Drinks
Wholesale Massage Tables
Wholesale Clay Cookware
Wholesale Steak Sauces
Wholesale State T-Shirts
Wholesale Consumer Electronics
Wholesale Fashion Socks
Wholesale Smokeless Ashtrays
Wholesale Hair Extensions
Wholesale Dog Training Products
Wholesale Men's Supplements
…and more!
Our members at WorldwideBrands.com, can setup notifications when we add new suppliers to categories that interest you. So take a look in your My Account area to set those up and then every time you login, you can see the newly added suppliers assigned to that category on the right side of the Directory.
If you are not a member yet, check us out today!