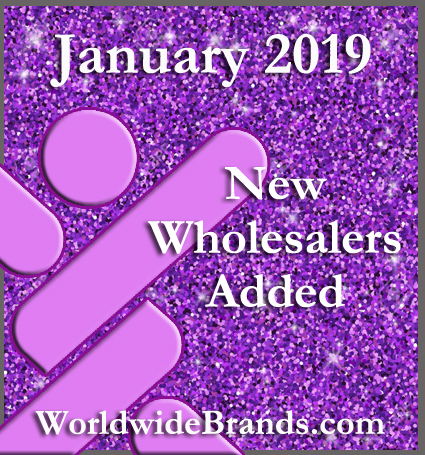 This is just a quick note to let you know what we added to the Worldwide Brands Directory of Certified Wholesalers for the month of January 2019 for our members!
We added suppliers, that together, offer a total SKU count of over 11,000 SKUS!
The newly added suppliers offer:
Wholesale Cashmere Scarves
Wholesale Collectible Display Cases
Wholesale Artisan Dog Treats
Wholesale Dog Carrier Backpacks
Wholesale Body Jewelry
Wholesale Dog Cooling Bandannas
Wholesale Stair Protection
Wholesale Leather Handbags
Wholesale Fashion Accessories
Wholesale Illuminating Coolers
Wholesale Exercise Equipment
Wholesale Balance Bikes
Wholesale Custom Printed Tiles
Wholesale Hair Styling Tools
Wholesale Custom Printed T-Shirts
Wholesale Active Swimwear
Wholesale Golf Training Aids
Wholesale Custom Printed Apparel
Wholesale Natural Cat Litter
Wholesale Dog Boots
Wholesale Anti Theft Battery Locks
and more!!!
Our members at WorldwideBrands.com, can setup notifications when we add new suppliers to categories that interest you. So take a look in your My Account area to set those up and then every time you login, you can see the newly added suppliers assigned to that category on the right side of the Directory.
If you are not a member yet, check us out today!