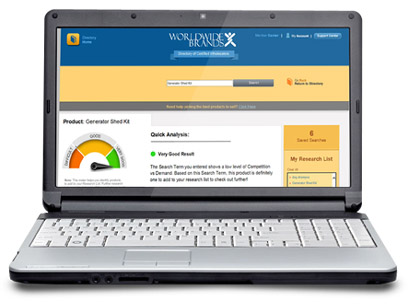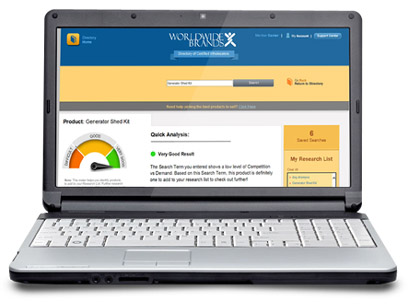 By now you have heard about our newly redesigned Directory of Certified Wholesalers! If you haven't, check out the Preview Video!
The new design of the Directory has made it even FASTER than before! What does that mean?
Well, as you know, this isn't just a static list of wholesalers like others provide. Our research team adds new suppliers to the Worldwide Brands Directory every business day of the year.
As you also know, we provide Instant Market Research analysis to our Members.  Well the Market Research section and the entire backend of the Directory of has been revamped.  What does this mean?  It means that Members will get results literally in a flash!
We separated the Directory search and the Market Research search. Why? Well, for two reasons..
1. You get supplier results quicker!
Since the market research has been separated, you now get to the supplier results quicker! For those that have already performed their Market Research and already KNOW what they want to sell, they will be able to bypass this section and get to the suppliers faster than ever!
2. You can perform proper Market Research!
When you search in the Directory for products & suppliers, you are using very general terms. Like; Coffee Cups, Desk Lamps, Toys and etc. These aren't proper terms to use for Market Research!
When conducting market research, you need to use terms such as if someone was going to BUY the product. For example, if someone was looking to buy coffee cups, they typically have a certain style, color or theme in mind. So they will search for things like; I hate Monday Coffee Cups or Red Coffee Cups or China Coffee Cups and etc. They want to get search engine results that bring them closer to what they are looking for. Just like you do!
So not only is everything faster, but the Market Research has been separated to allow members to get a better understanding of how Market Research should be performed. We also have a great new user guide in that section! Just click any of the "need help click here" links on that page in the Directory!
Tags: certified wholesalers, drop ship source directory, dropship, dropshippers, dropshipping, market research, wholesale directory, Worldwide Brands Inc