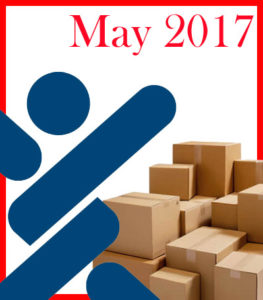 Sorry for the last post! But this is just a quick note to let you know what we added to the Worldwide Brands Directory of Certified Wholesalers for the month of May 2017 for our members!
We added suppliers, that together, offer a total SKU count of over 4,000 SKUS!
The newly added suppliers offer:
Wholesale Superfoods
Wholesale Natural Supplements
Wholesale Fashion Accessories
Wholesale Sports Nutrition
Wholesale Spanish Leather Sandals
Wholesale Custom Bags
Wholesale Smartphone Cycling Bags
Wholesale Server Room Equipment
Wholesale Liquid Vitamins
Wholesale Laminate Pressure Tools
Wholesale Dietary Supplements
Wholesale Sterling Silver Jewelry
Wholesale Portable Pull Up Bars
Wholesale Electronic Antiperspirant Devices
Wholesale Men's Clothing
Wholesale Children's Clothing
Wholesale Empty Glass Bottles
Wholesale Personalized Necklaces
Wholesale Women's Lingerie
Wholesale Nail Care Products
Wholesale Laser Cut Metal Products
Wholesale Razor Blade Scrapers
Wholesale Audio Cables
Wholesale Nautical Decor
Wholesale Incontinence Products
…and more!
Our members at WorldwideBrands.com, can setup notifications when we add new suppliers to categories that interest you. So take a look in your My Account area to set those up and then every time you login, you can see the newly added suppliers assigned to that category on the right side of the Directory.
If you are not a member yet, check us out today!