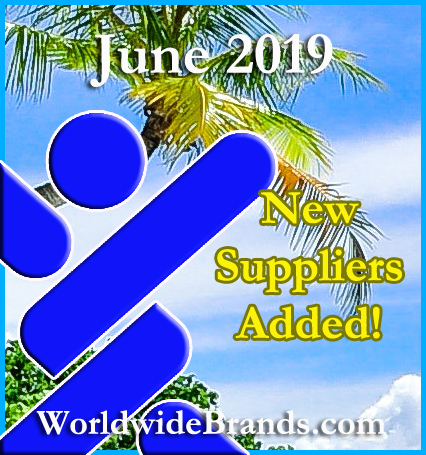 This is just a quick note to let you know what we added to the Worldwide Brands Directory of Certified Wholesalers for the month of June 2019 for our members!
We added suppliers, that together, offer a total SKU count of over 10,000!
The newly added suppliers offer:
Wholesale Organic Bedding
Wholesale Women's Shoes
Wholesale Pocket Folders
Wholesale Military Gear
Wholesale Art Supplies
Wholesale Drowsy Driver Detection
Wholesale Senior Aids
Wholesale Cosmetics
Wholesale Herbal Teas
Wholesale Ultrasonic Cleaners
Wholesale Cable Management
Wholesale Stain Removers
Wholesale CBD Products
Wholesale Roasted Coffee
Wholesale Coffee Beans
Wholesale 1911 Pistols
Wholesale Single Origin Coffee
Wholesale LED Work Lights
Wholesale Electric Fireplaces
Wholesale Consumer Electronics
Wholesale Air Fresheners
Wholesale Sous Vide Cookers
Wholesale Halloween Masks
Wholesale Dog Toys
Wholesale Electric Bikes
and more!
Check them out by logging into the Directory! Not a member?
Become one today!
Tags: ecommerce wholesalers, products to sell online, supplier directory, wholesale directory, wholesale products, wholesale products to sell online