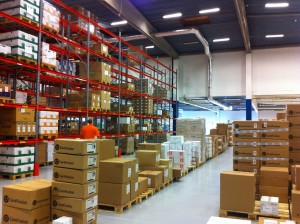 It's true! Working with certified wholesale suppliers are the best for your online business.
What is a certified wholesale supplier?
A certified wholesale supplier is a wholesale company that has been thoroughly verified by WorldwideBrands.com to be the genuine manufacturer or factory authorized distributor of the products they offer. These companies must be willing to sell to online retailers, ship from their own distribution centers and stock their own inventory.
Why are certified wholesalers better?
When you work with a certified wholesaler, you are working with the genuine company that offers these products. That means no middlemen, no sub-wholesalers and no fake distributors that are taking your profits with mark-ups. Certified Wholesalers offer true wholesale prices and you would be working with the SOURCE!
How do I find Certified Wholesalers?
We here at WorldwideBrands.com provide a directory of our WBI Certified™ Wholesalers on our website. We currently list over 8,000 wholesale suppliers that dropship, sell in light bulk, large volume and importers. We research every day to locate new companies to place in our Directory for our members and add new wholesale suppliers/ products / brands every business day! Check out how we do this here.
How do I find Certified Wholesalers on my own?
If you have the time, money and energy to contact companies to find your own genuine Wholesalers the best place to start is with the manufacturer. Locate the company making the products and then contact them to ask if they wholesale to online retailers or if they don't, ask them if they have any authorized distributors that will. You usually have to do a lot of phone calls in order to get this accomplished. We know, we do it 5 or more days a week for 8 to 10 hours a day! After you have done all of your contacting and you get refused, then you have to go back to the drawing board and start looking again for other products you want to sell.
As you see, this does take a while. We were contacted not too long ago from one of our members. The member decided that they wanted a refund of our lifetime membership and to start finding their OWN wholesale suppliers that drop ship without our help. This member contacted us back 2 weeks later to tell us that he changed his mind and he wanted to keep his membership. He said that he tried contacting 24 companies he found on his own and after 2 weeks of trying to get answers or to setup any accounts he gave up. He told us that he made so many phone calls to these companies without replies or with getting turned down that he was extremely frustrated and didn't have that kind of time. So he is a happy member still today. 🙂
Browse our Directory of WBI Certified™ Wholesalers HERE.