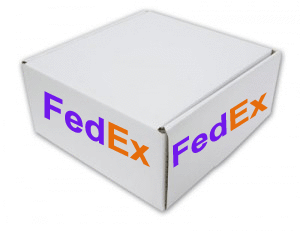 FedEx recently announced that on January 1, 2018, they will raise their shipping rates for various services including; FedEx Express, FedEx Ground & FedEx Freight.
These rate changes are as follows:
FedEx Express, FedEx Home Delivery, FedEx Ground & FedEx Express: 4.9% average increase
FedEx One: 3.5% increase
Then on January 22, 2018, there will be some additional fees:
Third Party Billing Surcharge will apply to FedEx Express & FedEx Ground shipments that are billed to a third party.
Additional cost for packages that require extra handling, that are oversized, or unauthorized.
FedEx SmartPost will add dimensional weight prices
FedEx Freight will add an over length surcharge of $85.00 per shipment for packages that are 8ft or greater and less than 12ft in dimension.
You can see more information about this on FedEx's site here: http://www.fedex.com/us/shipping-rates/
FedEx hasn't indicated WHY they have  added these pricing increases, but from research, it's to stay in competition with UPS who also did these types of increases in 2016.
The increases to take note of for dropshipping retailers, is the third party billing surcharge of 2.5% that takes effect 1/22/2018.  Due to the increase in third party billed transactions because of dropshipping, this is a fee that UPS has been collecting for a few years now so FedEx is just staying in stride with UPS.
Third party billing is when a shipping fee is paid by someone other than the sender or the receiver of the delivery. So a dropshipping supplier that is using your FedEx account information to charge shipping fees to, that's third party billing and you can expect to see the 2.5% fee.
So make sure to make note of these extra shipping fees & plan for them starting January 1st because they will impact your business!