As talked about in my first blog post of this series, having a distinct identity is essential to online success. It raises your visibility and allows you to connect with your customers on a more personal emotional level. So discovering what your brand archetypes are, is central to positioning your company and products in a unique way. There are 12 of them, and we have already discussed The Innocent and The Regular Guy/Gal, The Hero and the Outlaw/Rebel and The Explorer and The Creator, The Ruler and The Magician and now we are ready for two more…The Lover and The Caregiver.
Brand Archetype: The Lover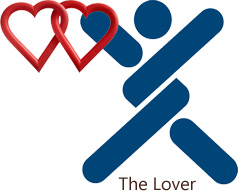 The Lover's goal is to create intimacy and to inspire love. They are passionate, sensual, intimate, romantic, warm, committed and idealistic. They represent everything that is dreamy & wonderful about life. A drawback to this archetype is that they can be too selfless or not grounded enough.
The Lover consumer values beauty and that means they are drawn to products that will make them more attractive to others.
Lover brands promise passion, beauty and intimacy. They are generally higher end and indulgent brands that are glamourous and have an emphasis on sensuality.
If you want to market to this type of consumer, think about how you would market to Kim Kardashian. She is the epitome of this archetype. Lover marketing needs to focus on how the product feels and/or makes you look. Lover brands cannot come across as bargain products or businesslike. That will steer the Lover consumer away, as that is not their aesthetic.
Brands That Use This Archetype
Lover brands that come to mind are Victoria Secret and Godiva Chocolates.
Victoria Secret has created a fantasy world. Their models are what many men want and what many women want to be. Even though they are more of a luxury brand, they make themselves accessible to everyone. With their highly televised yearly fashion show, their always talked about models, and their breakthroughs for women's undergarments, makes this brand one to follow & watch closely if you also want to market to the lover archetype.
Ahh Godiva Chocolates, indulgent gourmet chocolates. Any mention of gourmet chocolates makes a women melt…and Godiva is a front runner.

Their ads are sensual in nature and many have the slogan.. "Every woman is one part goDIVA" with an emphasis on Diva. Beautiful women are mainly in their ads shown in relaxing positions, biting into a piece of chocolate in a sexy manner or holding a box of chocolates or a box of chocolates sits nearby.  Godiva ads make emotional connections between one's "sexual" interests and chocolate. Their ads create a sense of pleasure, which is what the Lover archetype is all about.
So if your products are sensual, passionate and inspire love, then keep these brands in mind when creating your marketing.
Brand Archetype: The Caregiver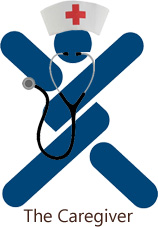 The Caregivers goal is to care for and to protect others. They are caring, nurturing, selfless, generous and compassionate.  A drawback to this archetype is that they are easily taken advantage of, taken for granted or exploited.
The Caregiver consumer wants to be recognized for all that they do. So emotionally driven ads will appeal to them more so than aggressive or "doomsday" ads. A fantastic example of a caregiver archetype? Mothers!
Caregiver brands are all about helping people care for themselves or helping others help you. They offer protection, safety and support.
Brands that Use this Archetype
Caregiver brands that immediately come to mind are Campbell's Soup and Johnson & Johnson.
Campbell's Soup ads evoke the memory of a mother lovingly serving hot soup to her sick child. With their Mmm Mmm Good slogan, the thought of Campbell's soup makes you feel warm and fuzzy and what do most people gravitate towards when they are ill? Soup!
Johnson & Johnson's brands includes many household names of medications and first aid supplies, such as Band-Aid, Tylenol, Johnson's Baby Products, Neutrogena skin & beauty products and others. All of their ads appeal to the caregiver archetype because their products are affordable and needed for at-home care. Let's take one.. Band-Aid..with their catchy jingle.. "I am stuck on Band-Aid brand, 'cause Band-Aid's stuck on me", (which I'm singing in my head right now) usually shows moms and dads putting Band-Aids on their children's cuts and scrapes. Their ads are cute, loving and greatly appeal to the caregiver.
So is your brand catered to helping others help themselves? Does your brand offer safety or protection? Keep these brands in mind when creating your marketing materials.
There are only two more archetypes left! CLICK HERE for information about The Jester and The Sage.