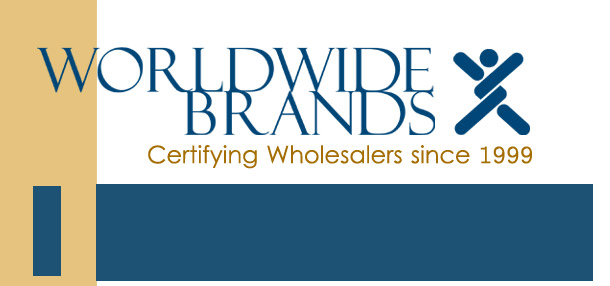 Encore Select



This Company is in

good standing and

meets all of the strict

requirements to be a

WBI Certified® Wholesaler.

Click Here

to search ALL

WBI Certified® Wholesalers.
Who They Are:
Encore Select Inc has been in business 11 years. We are the manufacturer of apparel, collectibles and novelty merchandise. We offer over 5000 skus for drop shipping. Dealing direct with the manufacturer you have the opportunity to offer savings to your customers!
Products They Offer:
Encore Select's product line is made up within a few areas.

Apparel:
T-shirts
Caps
Sweatshirts
Tanks
Long Sleeved Shirts

These products are for adults, women and kids', featuring sports styles, city themes, events and trend motifs.

We also offer, collectibles: We have a large range of sports collectibles both autographed and gift price point items. TRU fitness ion watches, performance bands and titanium necklaces in many colors. Madbandz silly necklace bands of many different characters and styles
And more!
Advice They Have for Their Online Sellers:
We provide tools to help online retailers market and create niche opportunities to stand out from the crowd. We recommend that all of our online retailers utilize these tools.




Do you need help with aspects of your online business other
than finding Wholesalers? Not a problem. We've been working with
new sellers for over a decade and know who the trustworthy service
providers are.
Need Help Deciding What To Sell?



How They Can Help You:

If you're new to online selling and need help picking the best products to start selling on Amazon or in your new online store then you need to get the Sell Niches Bundle. The Sell Niches Bundle is a complete product market research system made specifically for beginners. It has helped many of our Members who were stuck trying to figure out something to sell.
Online Merchant Credit Card Processing



How They Can Help You:

Online credit card processing is essential to any e-commerce business. e-onlinedata is the nation's leading Internet credit card processing provider. More than 10,000 merchants every year choose e-onlinedata because they offer the most competitive rates, best customer support, and most knowledgeable staff in the industry!