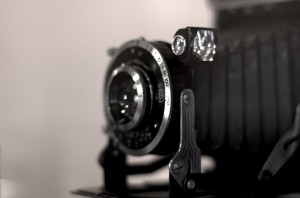 Creating a beautiful, easy to navigate online retail store is a way to get sales and keep customers coming back to you. Over the course of the next 7 weeks I will talk about the 7 Deadly Sins of site design that many new online retailers forget about or commit these sins without thinking about it. Don't just do things to your site that you like, because there may be too many people that don't like your favorite choices. You have to have a site design that appeals to a larger crowd.
Below is Sin #2. To see Sin #1 go here; http://www.worldwidebrands.com/blog/the-7-deadly-sins-of-online-store-design-sin-1-color/
Deadly Sin #2: Small and Poor Images
Poor images on a website make the entire shopping experience poor.
Since the customer can't actually pick up the product and look at it, you need to provide them with enough clear images to make them feel as if they are. Images shot from different angles are important and images of the product in use are also helpful.
You may be using a dropship wholesale supplier that provides you with images to use. But look closely at those images. If they are too small, you need to make them bigger, or request larger file sizes from the supplier so you can conform them to your site. If they only give you one image, you should request more or purchase the product to take your own images to show it off properly.
You also want all of your images to look similar. If you are using more than one supplier for your online store, but one supplier has a black background on their images and the other uses white, change the backgrounds to all match and choose a color that looks good in your store.
Having multiple images to show the product off, and having all of the images look similar will make your store look cleaner and more professional. It will also allow the customer to think that you are the one fulfilling the products directly. There is nothing worse than an online store with poor images!
Photoshop is a great program that you can use to edit images, but Photoshop is a large costly program and has a learning curve involved. Or maybe there is someone that you know that is good at graphic work that could help you out.

There are places on the web that you can hire low cost help; services like that can be found on eLance.com and Fiverr.com
Tags: home based business, online business, online retail, online retailer, online retailers, selling online, selling products online, Tisha Hedges, worldwide brands, Worldwide Brands Inc, worldwidebrands, WorldwideBrands.com