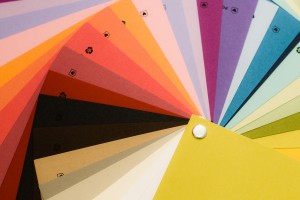 Creating a beautiful, easy to navigate online retail store is a way to get sales and keep customers coming back to you. Over the course of the next 7 weeks I will talk about the 7 Deadly Sins of site design that many new online retailers forget about or commit these sins without thinking about it. Don't just do things to your site that you like, because there may be too many people that don't like your favorite choices. You have to have a site design that appeals to a larger crowd.
Deadly Sin #1: Poor Color Choices
Choosing a good color theme for your site is extremely important. Don't just choose what YOU like, because your favorite color of "puce" might not look right online or to others.
Choose colors that are hot in the current trends and is aesthetically pleasant to look at. Do a search for Color Trends to see what everyone is gravitating towards year after year.
Also think about the products you are offering and choose a color that fits. Selling relaxation and mediation products? Choose a soothing, calm color instead of black or bright red that are jarring to look at. Selling sports equipment? Choose fun and playful colors.
Once you have chosen your main color, then choose complimentary colors for sub-menus and other graphic elements. Generally taking your main color and toning it down a bit or picking a color that is a shade lighter or darker looks the best.
Colors set the mood and tone of your site. Did you know that the color orange means optimism? The color yellow is cheerful and blue is trust and peace. Ever hear of color psychology? Colors have meaning and many shoppers will leave a site immediately if the color isn't pleasing or gives them a wrong impression. Google the term Color Psychology to understand meanings behind colors to help you with your decision.
Ever see a poor color choice for an online store? Share your comments below!
Tags: home based business, online business, online retail, online retailer, online retailers, selling online, selling products online, Tisha Hedges, world wide brands, worldwide brands, Worldwide Brands Inc, worldwidebrands, WorldwideBrands.com