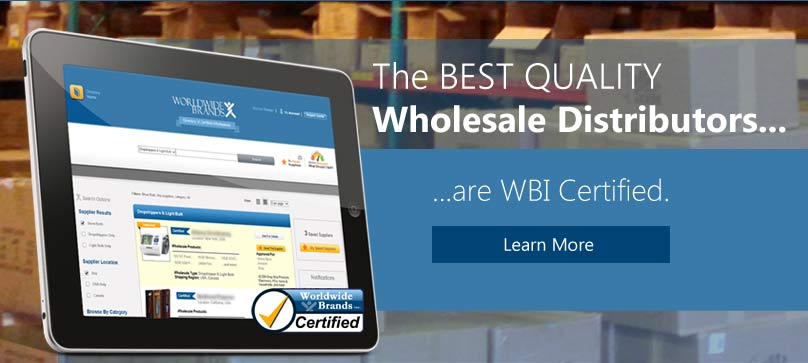 What is a Wholesale Distributor?
A real Certified Wholesale Distributor is a company who handles the wholesale shipments for the manufacturer of a product (or in some cases is the product manufacturer). They have a warehouse, distribution center and ship products directly to the Retailer (or to the customer if they deal in drop shipping).
Certified Wholesale Distributors are who you, the Retailer, want to work with directly. They are the only type of supplier that offers true wholesale prices because they ARE the real wholesale supplier.
Real Certified Wholesale Distributors are connected directly with the Manufacturer of the products they warehouse and distribute. The Manufacturer knows who they are and ship bulk quanities of the products they create to them. It's the job of a Wholesale Distributor to "distribute" or ship products to either Retail stores or directly to the customer if they provide dropshipping for the retailer.
Finding Certified Wholesale Distributors who will dropship can be a challenge. Finding ones who dropship AND work with online sellers is an even bigger challenge. Even though internet selling is growing in popularity and proven to be a great sub-economy, many wholesalers are still reluctant to allow to their produts to be sold online, for various reasons. However, there are tens of thousands of Certified Wholesale Distributors who DO drop ship and do work with new online sellers. We've been locating and Certifying Wholesale Distributors for many years and putting them in our
Directory of Certified Wholesalers.
You may also be interested in:
Certified Wholesale Distributors:
Take a quick look at how we locate genuine certified wholesalers for online sellers who work from home.
Wholesale Tips Videos:
These Free videos, hosted by our CEO Chris Malta, covers the top wholesale questions asked by new online sellers interested in working with wholesale distributors. Simply click the link if you would like to watch them now on our site.
A Real Wholesale Distributor is the Key to Success:
(Site Article, Opens below)