Product Sourcing News

How to Build an E-Biz on a Budget:

4 Start-up Tips for the ECommerce Entrepreneur

FEATURED COMMENTARY

By Chris Malta
Home EBiz Product Sourcing Expert


Email the Author

Biography
Many online sellers start their businesses from a position of necessity. They need a steady income, but they lack start-up funds, and have little-to-no retail experience or technical expertise. However, according to Shawna Fennell, president of 1Choice4YourStore.com, those things aren't mandatory for an Internet entrepreneur to succeed. Tells Fennell, "When I started my first E-Biz, I was a newly-single mom. I had nothing but my babies and the clothes we left the house with. Several years later, I've got seven or eight very profitable retail sites, and an E-Biz consulting practice. If I can do it, anybody can do it."

Easy Entry
If you're considering coming online, but know nothing about eCommerce and can't afford to lose any money, Fennell shares several tips to help alleviate the stress in your transition into online sales:

• Consider starting out with a storefront on a reputable selling venue, such as Yahoo! or eBay. They're easy to set up, even without a proficiency in coding. You can easily get started selling without hiring a web designer, programmer, or SEO consultant – much more easily than with an independent web site.

• Drop shipping is an ideal product sourcing model when you begin retailing online. Whenever your customers place their orders with you, you turn around and place those orders with your drop ship supplier. Your supplier then sends those products from their warehouse directly to your customers' homes. You only pay your drop shipper when your customers pay you, so you don't have to invest money you don't have into inventory that might not sell.

• You may not have a great deal of money to spend on search engine optimization, but you can still do well in the natural rankings if you concentrate on giving the search engines what they really want: original, quality content. New E-Biz owners often make the mistake of posting the template product descriptions their suppliers provide. But if a hundred sellers use the same product description, the search engines will see a hundred identical listings and only bring back one of those stores in the results. That's why each of your products needs its own unique copy. Even if you have hundreds of products, you can work on a set number a day until you've written a fresh, unique description for every item.

• While you wait for your SEO efforts to pay off, you may have to invest in some Pay Per Click ads to bring customers into your store. Fennell recommends advertising on a shopping search engine, rather than a traditional search engine. Typically, the cost is lower, and the conversion is higher. Your Google ad may bring in ten times more clicks per day than your ad on a shopping search engine, but you're going to see about the same number of sales resulting from those clicks. And with the shopping engine, you're only paying for one-tenth of the clicks.

Walking the Walk
Opening an E-Biz isn't a magic bullet, or a quick fix for all your financial woes, but it is a low-risk, low-investment opportunity for anyone willing to do the work. The key is to set realistic goals and take practical steps to make them happen. As Fennell points out, "It takes consistency and it takes time, but it can be done. If someone is prepared to study, to apply the things they learn, and – most of all – to stick to it, they can build an online business and be very successful with it."

Product Source of the Week



This Wholesale Supplier has been thoroughly verified by Worldwide Brands, and is ready and eager to do business with your Home Based EBiz today!

Wholesalers of Fashion Jewelry, Belts & Sunglasses!
Company:

zzzzzLG Accessories
389 Fifth Avenue Suite #406
New York,New York 10016
USA

Site:

Please Contact via Email

Contact:

Lee Grebstein

Email:

lgacces@aol.com

Phone:

(212) 545-1772

Fax:
(212) 545-1778
Ship Methods:

FedEx

Shipping:

USA

Dropship Fee:

None

Terms:

Visa, MasterCard, AmEx, PayPal

Ordering:

Valid Purchase Orders, Email, Fax
Click here for THOUSANDS of fully verified wholesale suppliers that
you can work with right now!


Decorative Glassware
Proximity Card Readers
Beaded ID Badge Necklaces
Hemp Baby Clothing
Women's Shoes
Message Boards
LED Lighted Hats
DVD Labels
Reverse Osmosis Systems
Bible Map Displays
Women's Resort Wear
Landscape Waterfalls

Women's Robes
Belly Dancing Costumes
Wireless Baby Monitors
Champagne
Energy Supplements
Pet Furniture
Baby Organizer Bags
RC Paints
Reusable Shopping Bags
Origami Brain Teasers
Sewing Patterns
Unique Lunch Bags


As writers and hosts of Product Sourcing Radio and our many alliances in the eCommerce industry we always run into very interesting eBiz Solutions.

Here is our latest recommendation that can help you grow your eBiz!

Steve Lindhorst is an eBay and Amazon expert. He is also a regularly featured speaker at eBay Live! Steve has written a book entitled "Selling on 'the River'" which can help you to double your sales by expanding to just one marketplace – Amazon.com. In Steve's book he talks about how to grow your business with Multichannel selling. His step by step teaching methods make learning to sell on Amazon a painless experience.

To learn more go to:
Selling on 'the River'- the eBay Seller's Guide to Amazon.com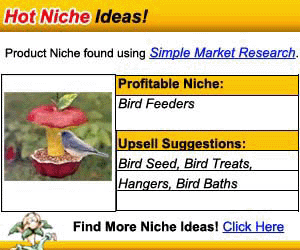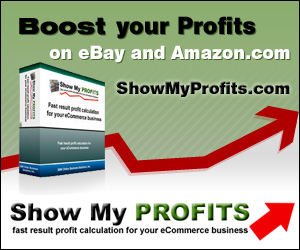 An error occurred on the server when processing the URL. Please contact the system administrator. If you are the system administrator please click here to find out more about this error.