Product Sourcing News

How eBay PowerSellers Source Products

A PowerSeller Shares His Secrets

FEATURED COMMENTARY

By Chris Malta
Home EBiz Product Sourcing Expert


Email the Author

Biography
If you want to know how to succeed at something, it's a good idea to talk to someone who already has. Renowned eBay PowerSeller Skip McGrath offers some helpful insights on how you can find product sources for your online business. Once you've determined what you're selling—where do you go to get the goods?

Sourcing with a Pro
According to McGrath, one of the best sources for products is local distributors because they're easy to find. Go to smartpages.com and you can search by type. Just enter the word "wholesale" and your zip code and you'll get a list of manufacturers and wholesalers within 100 miles of that zip code. And under the company name, you'll see the kind of products they carry.

For traditional wholesale suppliers, like gift and merchandise manufacturers and overstock distributors, McGrath recommends several online sources:
• Liquidxs.com helps you find surplus branded merchandise and collectibles
• Liquidation.com sells goods by the pallet load
• Google searches—type in the product name and the word "distributor" or "wholesale." You'll probably have to drill down to the third, fourth, or even fifth page to find real wholesalers—the first few pages are usually jammed with middlemen claiming to have wholesale prices.

Research the companies before you use them to make sure they are genuine wholesalers and not retailers. States McGrath, "The rule in wholesaling is the closer you can get to the manufacturer of a product, the better your price is going to be." If you don't have time to do the research, check out OneSource at WorldwideBrands.com or try the wholesale search engine at SkipMcGrath.com.

Alternative Sources
Nearly every medium and large city in the U.S. has a merchandise mart or gift mart. They're like indoor malls where product manufacturers have their showrooms. You can see the products and pricing and place orders. Once you've registered at a mart in person, some even have online sites where you can shop the market.

These marts aren't open to the public, and neither are the tradeshows that come to your area. So to get in, you'll need the following:
• A sales tax number or a resale certificate
• A business card or letterhead that shows you're a company
• A commercial checking account—they may want to see a check in the business name

The good news is once you're registered with these marts, you'll likely get an invitation and tickets in the mail when tradeshows come to your area—which saves you the trouble of registering for those.

Close to Home
A rather surprising source of resale merchandise is eBay itself. McGrath confides, "On eBay and all of the other online auction sites out there you can often find tremendous bargains." Sometimes other sellers don't recognize the value of their goods, or they don't photograph them well or write a good title or description. If you know your product market and take the time to present it well, you can turn over some amazing deals in your own backyard.



Product Source of the Week



This Wholesale Supplier has been thoroughly verified by Worldwide Brands, and is ready and eager to do business with your Home Based EBiz today!

Importer & Distributor of Women's Footwear!
Company:

D. Myers & Sons, Inc
4311 Erdman Avenue
Baltimore,Maryland 21213
USA

Site:

www.dmyers.com

Contact:

Margy Mazor

Email:

mmazor@dmyers.com

Phone:

(410) 522-7500 / (800) 367-7463

Fax:
(410) .522-7575
Ship Methods:

FedEx, USPS

Shipping:

Worldwide

Dropship Fee:

$5.00 Per Pair

Terms:

Visa, MasterCard, AmEx, Net 30

Ordering:

Email, Phone
Click here for THOUSANDS of fully verified wholesale suppliers that
you can work with right now!


Adult Diapers

Glowing Dog Leashes

Baby Mittens

Diaper Rash Ointments

Fashion Boots

Unique Bracelets

Musical Figurines

Bible Study Software

Skull Caps

Beanie Hats

July 11 - 13, 2007


ICAST 2007
Las Vegas Convention Center
Las Vegas, NV

July 20 - 22, 2007


Otakon 2007
Baltimore Convention Center
Baltimore, MD

As writers and hosts of Product Sourcing Radio and our many alliances in the eCommerce industry we always run into very interesting eBiz Solutions.

Here is our latest recommendation that can help you grow your eBiz!
SkipMcGrath.com
Author and contributing editor to eBay radio, Skip McGrath is a well-known and highly respected member of the eBay community. A
longtime PowerSeller, Skip doesn't just know eBay, he makes his living off it. His books, newletters, and articles will help you understand and build a successful business in the eBay marketplace. Visit SkipMcGrath.com to learn how to find your niche within a niche, find products to sell and allow him to disclose to you his special tips and tricks of the trade.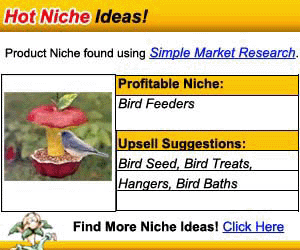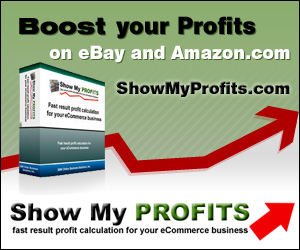 An error occurred on the server when processing the URL. Please contact the system administrator. If you are the system administrator please click here to find out more about this error.