PRINT

Dropshipper Interview 2
Author: Tisha Hedges
Last Updated 10/29/2018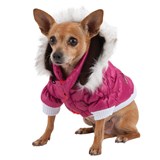 Meet Pet Life. They have been a listed supplier with us since 2010! Get some advice about selling their products online.
Who they Are:
We are a Full Line manufacturer of the Pet Life Brand viewed in Pet Specialty Retailers and Gift Stores across the U.S. Canada and the U.K. Our Brand carries much recognition in such countries. The products we manufacture consist of a full range of Innovative Performance, Fashion and Travel Pet Products and Accessories including Bedding, Dog Toys and more. We
Drop Ship
out all our orders in house in our privately held Distribution Center in Edison, NJ and offer a faster service than the traditional manufacturer in offering same day / next day shipping of unlimited order volume. We welcome anyone whom has interest in bringing in our line for stock.
Product Line:
We are a full line manufacturer of Pet Beds, 3M Insulated Pet Dog Coats, Pet Raincoats, 3M Insulated Paw Wear, Pet Carriers, Dog Crates, Dog Toys, Gift Toy Sets, Harnesses, Pet Bowls, Pet Backpacks and more!
Advice to Online Retailers:
We do not allow our products sold on
eBay
or Amazon. We highly recommend setting up a Drop Ship account for Fall/Winter seasons as our goods have been known to sell very well this time of year. Between our costs offered and the price our Brand does Retail many Drop Shippers should do well with our Brand and at a nice profit, especially during this peak time of year.