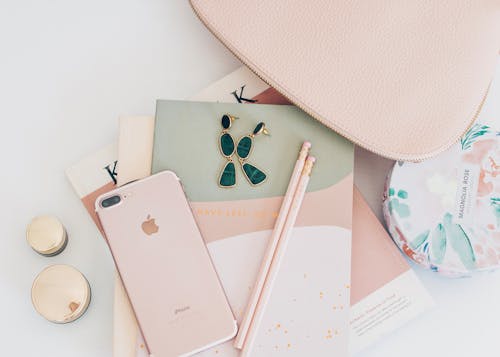 You can't deny that in this world of fast paced information and always on the go, that your cell phone is one of the most valuable pieces of technology that you own. For an online business person, having a Smartphone such as an iPhone, Blackberry, Android (and the list goes on and on), is an even more valuable Tool in your arsenal.
First, phones like these already come equipped with many tools that you can utilize for your online business. Such as the calendar, email, internet & usually a notes section.
On top of the already installed tools you can use, there are thousands upon thousands of apps to choose from to personalize your phone to suit your business needs.
Some of my favorite FREE business apps:
eBay Mobile – This app allows me to shop, view my online auctions, check sales and even create and post listings to sell things! Never miss a question from a prospective buyer & monitor your eBay sales from anywhere.
FedEx Mobile – I can easily manage my shipments on the go with this app. I can track shipments, create shipping labels, find FedEx locations and estimate shipping costs and delivery times.
(other shippers have apps as well. UPS Mobile, USPS Mobile and etc)
Documents Free (Mobile Office Suite) – This great free app allows me to edit and manage spreadsheets and text files. I can also sychronize this with my online Google Documents account to retrieve files on my computer.
CardMunch – Business Card Reader by LinkedIn – Meet a lot of business people or go to a lot of trade shows and get a lot of business cards? Instead of carrying all of those business cards around or entering all of the contacts in one by one, use this app! You "scan" the business card into the app and it then converts it so it will go into your phone contact list. If you don't want all of those people in your phone contact list, you can save them in the app instead for sorting.
Chase Mobile Banking – I know that not everyone has a Chase bank account, but, this app has to be one of my favorites. This app allows me to view my balances and recent transactions. But my favorite feature is the deposits section. With this app, I can "scan" checks to deposit directly into my bank account. I never have to leave home to deposit checks! Maybe your bank offers an app such as this one!
There are a lot of other great free apps that you can download to your phone to help you with your online business and there are some great paid apps as well. When looking at apps to buy, always check to see if they have a Free "Lite" version first so you can be sure it's something that you want. If they don't have a Free version, I usually check out their website or check out what other people have to say before buying and downloading it.
Now for some exciting news!
Worldwide Brands has created a Product Sourcing Tool app for iPhone/iPad/iTouch and the Android! This app will connect with your membership at Worldwide Brands so you can search for wholesale suppliers while out shopping! Or if you are at a trade show, you can check the Market Research on the products before committing to buy. This is a must have for any online retailer that continues to source products for their business. Go HERE to get the app!