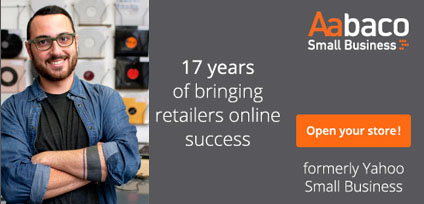 On Monday, Yahoo! Small Business officially changed their name to Aabaco Small Business to better align themselves with their soon-to-be parent company; Aabaco Holdings.
Don't worry! All the great services that Yahoo! Small Business provided will still be there, but just with a name change.
What does that mean for you? Nothing, other than trying to remember what their new name is. 🙂
It is not uncommon for major companies to change their overall business name. It's happened many times in the past. Google used to be called BackRub. Sound of Music is what Best Buy used to be named. Brad's Drink changed their name to Pepsi-Cola and Blue Ribbon Sports is now called Nike.
We have recommended Yahoo! Small Business for a very long time, and we trust them, so should you! "What's in a name? that which we call a rose by any other name would smell as sweet." -William Shakespeare