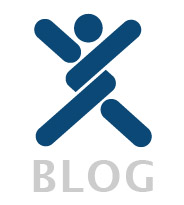 Welcome to the fist edition of the Worldwide Brands Weekly — this is a series of posts that will roll out on an ongoing weekly basis and review the content published throughout the week.
This is a series of posts for those with too little time to check out the blog throughout the week. With the Worldwide Brands Weekly, you'll get an overview of all the content that published throughout the week alongside a brief commentary conveying the basic idea of each post.
If you can't wait for the weekly wrap up, consider subscribing to the blog via email — it's free, and you'll receive the latest content as soon as it's published!
And as always, please let us know what you think by posting a comment or two and interacting with us on Facebook and Twitter.
If you're like most retailers online, you might be missing out on sales due to your product pages. While it's crucial a product page provides the information about the product, it also needs to provide the sales pitch … the reason why the customer needs the product.
One of the most common mistakes online retailers make with their stores has to do with the product descriptions … more specifically, the way they re-purpose the manufacturer's product description as their own. In terms of search engine optimization and content development, this is called duplicate content … except it's worse. Product descriptions are plastered across the web in hundreds — maybe even thousands — of places, create a huge red flag for search engines.
Business owners with brick and mortar establishments understand how important it is to provide excellent customer service not only after the purchase, but also before the purchase. This provides the customer the comfort and insight he or she requires before making a purchase from a store. This is especially true online due to the competitive market and trustworthy brands out there with unlimited advertising budgets. In order to compete and claim customers, you need to respect the customer and work hard to win them over.
It's important to think about upcoming holidays and other recognized days when marketing your business, because you can make just about anything into an event. Friday the 13th is a simple example of a day we recognize as a community, and so it's up to you to attach your brand to the day with a special promotion or offer your community op customers will find compelling.
photo credit: ShironekoEuro[off]