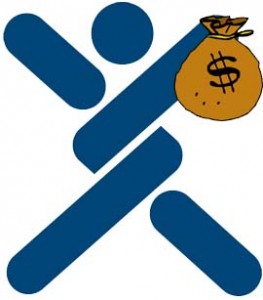 When you are first starting an online business, it may not be enough to start paying yourself a salary. When your are a start-up, you have to keep costs in mind, that your business needs to pay for first so you aren't constantly digging a hole & keeping your business in debt. Other services that help boost your ecommerce business, are helpful down the line as well that have costs associated with it. So, when you first start-up, you may be saving up for these services instead of paying yourself.
It is important to keep overhead expenses down in the early stages of your business and ask yourself, how much compensation can your business really afford? You may have to make sacrifices and you don't want to pay out of pocket. So your business needs to be self-sustainable before you can even begin to consider paying yourself.
What do I pay myself if my business is self-sustaining?
If your business is making enough money to pay for the services to make it run, and you have considered the costs of services that you would like in the future, then you have some choices for compensation.
Pay yourself when you can…
Be reasonable and flexible and only take a small percentage of what your company can afford. Otherwise you may put your company in an unrealistic or unsustainable situation.
Pay yourself the industry standard…
Your company is operating in the real world, so you should only pay salaries that are realistic. That means at or near industry standards. You can talk to other start up CEO's and get a gauge to what they pay themselves or what they paid themselves when they first started their online business. You can also check sites like http://www.salary.com for compensation information for your industry, location and job description.
Postpone Payment…
Once you have decided what fair compensation is, you can postpone payment on your books, so when your company starts reaching a good financial level, you can start the payback. This is important for accounting. It gives you fair credit for the time you have spent, but it does postpone money that you can spend on your own needs.
Pay yourself more later…
This is a sensible, reasonable, common-sense solution. It shows smart management & dedication to your company for the long run. I have met many a new start up CEO's, and they would pay themselves one dollar a month as their salary during the initial start up phase. So it shows that they were taking a salary for the books, but would put the remainder as a "loan" or payback for accounting.
Deciding what to pay yourself also sets the standard for your company. If you decide in the future to take on investors or hire employees, what you pay yourself will reflect how you run your business, and effect your employees salaries as well. Especially for employees that are there with you at the start, and continue to help or completely run your business for you after a time. Compensating fairly, shows good business sense. So keep your hand out of the cookie jar, and count calories instead!